Career Opportunity in UNDP Pakistan, Latest May 2020, Assistant Resident Representative Latest Jobs in United Nations Development Program, Islamabad, Pakistan
Next generation UNDP
Today's development challenges are complex and each context is different. That's why we tailor our work to fit the needs of the countries and communities we serve.
UNDP's Strategic Plan (2018-2021) has been designed to be responsive to the wide diversity of the countries we serve. The diversity is reflected in three broad development contexts: eradicating poverty; structural transformations; and building resilience.
Three development settings
Eradicate poverty in all its forms and dimensions
Accelerate structural transformations
Build resilience to shocks and crises. To respond to these issues, and better focus its resources and expertise to deliver on the 2030 Agenda, UNDP has identified a set of approaches that we call our Signature Solutions.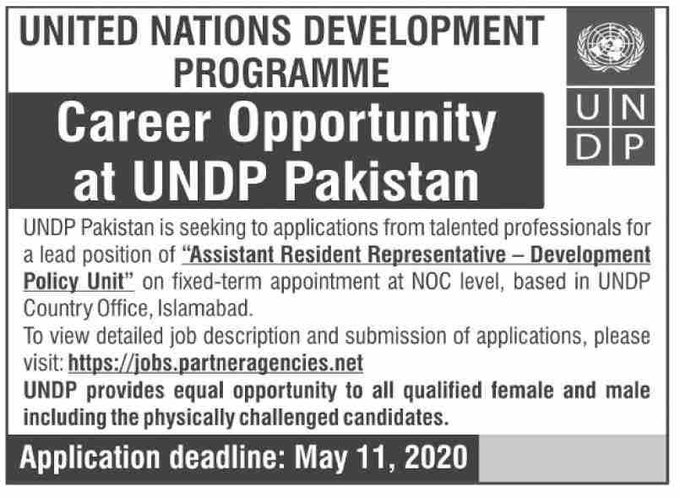 شیئر کریں, بےروزگاری ختم کرنے میں پاکستان کی مدد کریں, اجر کمائیں

Submit Your Name & Email for Daily Updates"