The Truth International Jobs Latest 2020, HIRING OF STAFF, Research/ Project Manager
We aim at providing cutting-edge empirical research, conducting marketing, market surveys, qualitative and quantitative assessments with transparency, for individual clients as well as reputed small, medium and large concerns countrywide.
Positions: Research/ Project Manager
Qualification & Experience:
o Must have knowledge about both Research & Project management.
o Master's degree (from reputable or international university)
o Additional qualification regarding research & project management would be preferred.
o MPhil or PhD degrees will be given preference.
o Candidate having experience in relevant field are encouraged to apply.
Application Process:
To apply for this opportunity, please send your CV to [email protected]
Manager (Admin) The Truth International Office # 209, 2″ Floor Evacuee Trust Complex, F-5/1, Islamabad. Ph: 051-2820180, Web: tti.org.pk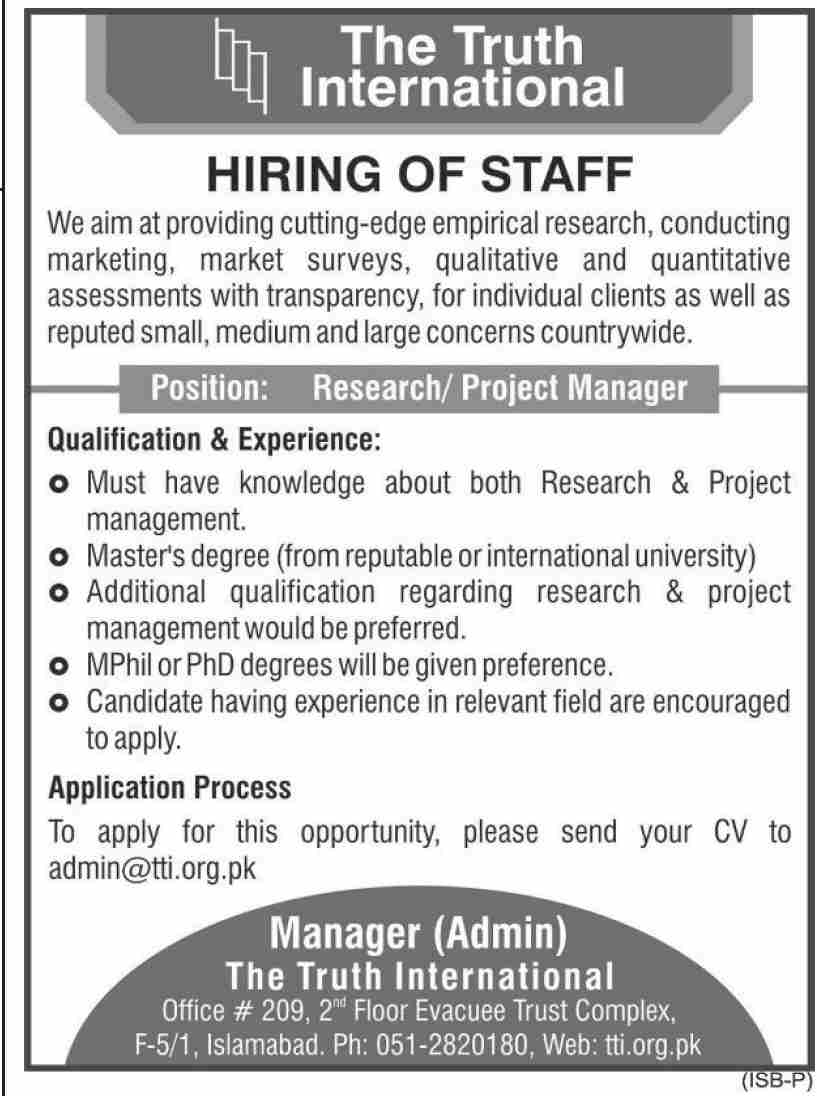 شیئر کریں, بےروزگاری ختم کرنے میں پاکستان کی مدد کریں, اجر کمائیں
SEE ALL JOBS PUBLISHED BACK WITN IN " 03 MONTH"