"Ophthalmology Training" SINDH INSTITUTE OF OPHTHALMOLOGY & VISUAL SCIENCES HYDERABAD
APPLICATIONS ARE INVITED FOR 
FCPS OPHTHALMOLOGY & MCPS OPHTHALMOLOGY TRAINING PROGRAMS SESSION B 
JULY 2020
SIOVS, having State-of-Art facility for training & research with lot of incentives for future professional and career development, invites applications from eligible candidates for admission in FCPS-11 Ophthalmology and MCPS Ophthalmology Training.
Application forms along with eligibility criteria and necessary details are available which can be downloaded from the website.
The date for the submission of Application Forms is still the 16th of June, 2020.
Address:
Prof. Dr. Khalid Iqbal Talpur FRCSEd
Executive Director Sindh institute of Ophthalmology & Visual Sciences Hyderabad
Phone: +92-22-2665624-25, +92-22-9210352 Fax: +92-22-2106802 Website: www.siovs.edu.pk Email: [email protected]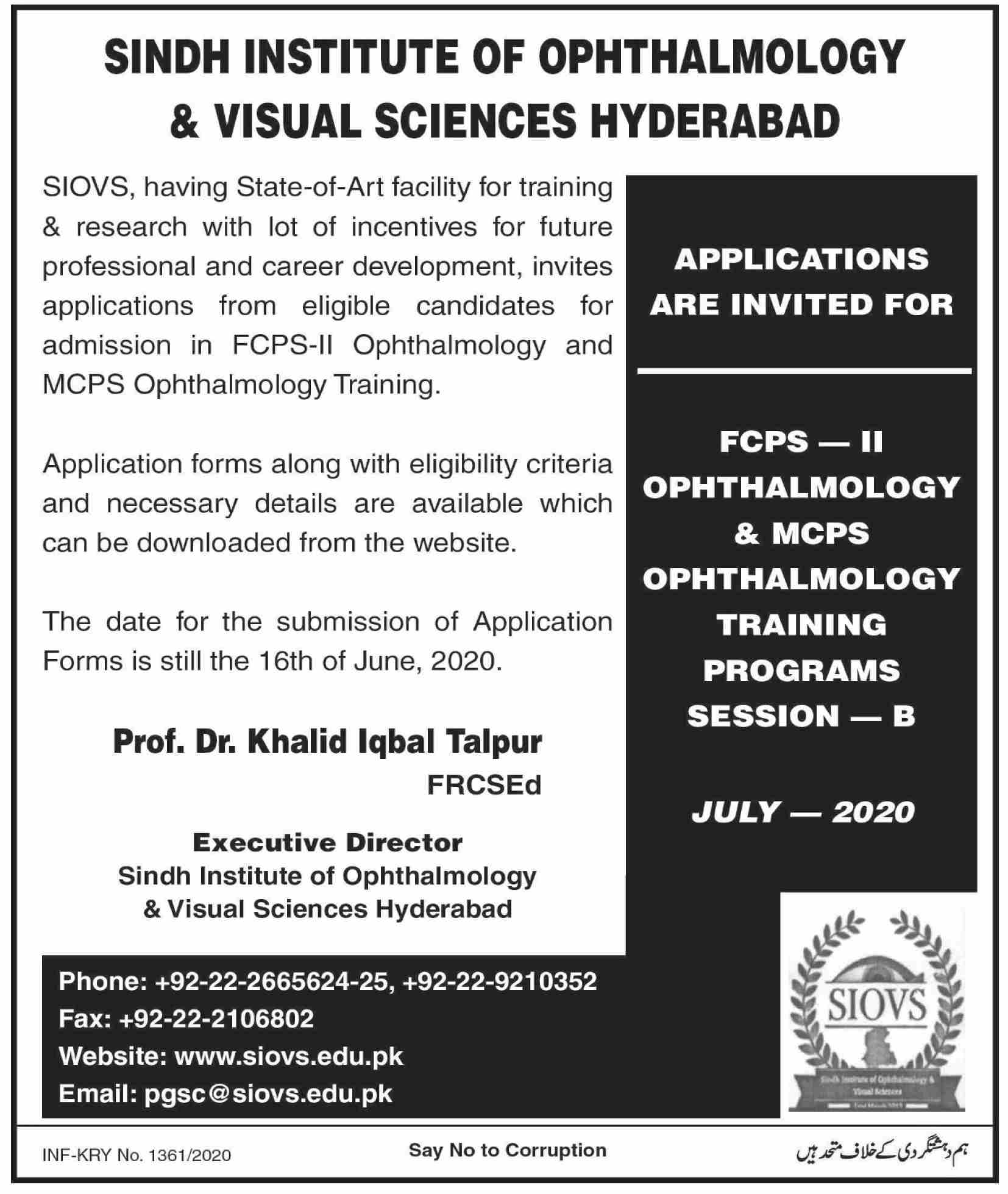 شیئر کریں, بےروزگاری ختم کرنے میں پاکستان کی مدد کریں, اجر کمائیں

Submit Your Name & Email for Daily Updates"