"Walk in Interview" 104 Posts in Sindh Employees Social Security Institution
In Pakistan, Social Security Scheme was launched on 1st March, 1967, under West Pakistan Employees' Social Security Ordinance No. X of 1965, with the assistance of the International Labour Organization. The Sindh Employees' Social Security Institution (SESSI), however, came into being on 1st July, 1970 when the Scheme was reorganized on provincial basis after the dissolution of One-Unit. Initially, the Scheme was designed for coverage of textile industry workers of Karachi and Hyderabad. On getting encouraging results later on the Scheme was extended to all other industries and commercial units.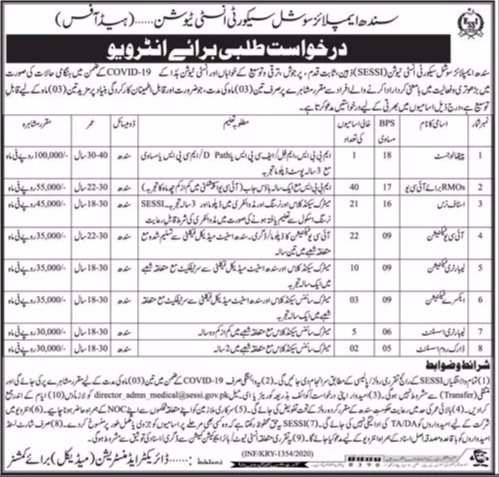 شیئر کریں, بےروزگاری ختم کرنے میں پاکستان کی مدد کریں, اجر کمائیں
Submit Your Name & Email for Daily Updates"
[email-subscribers-form id="1"]