💸 "پنجاب احساس ہم قدم پروگرام " (معذور افراد کے لیے پنجاب احساس کیش ٹرانسفر پروگرام) Punjab HumQadam Program RS. 2000 Cash Transfer Program for Persons with Disabilities, SMS on 8123 for Eligibility
وزیراعلیٰ پنجاب عثمان بزدار نے خصوصی افراد کی مالی معاونت کیلئے ساڑھے 3 ارب روپے کے "ہمقدم پروگرام"کا افتتاح کر دیا
---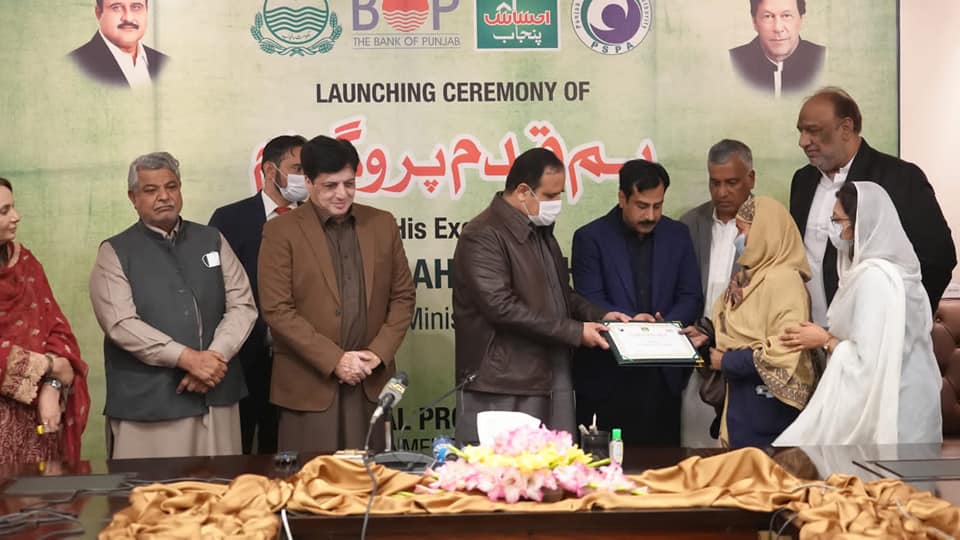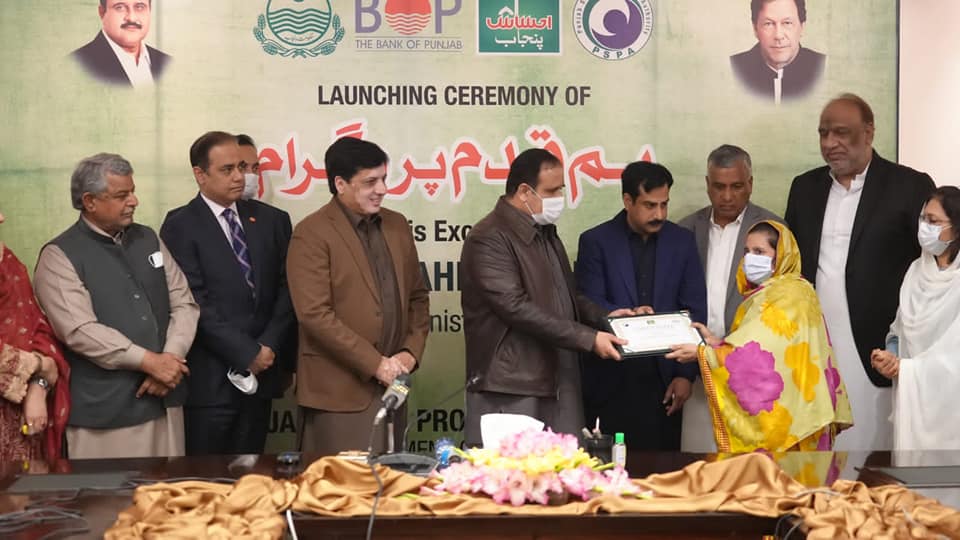 ---
مکمل تفصیلی معلومات کے لیے ذیل میں دی گئی ویڈیو دیکھیں
---
Rs. 2000/Month for Fully Disabled Persons
Rs. 1500/Month for Disables which are able to Work
وزیر اعلیٰ پنجاب عثمان بزدار کی ہدایت پر پنجاب سوشل پروٹیکشن اتھارٹی کی جانب سے ساڑھے 3 ارب روپے کی خطیر رقم سے معذور افراد کی مالی معاونت کے لیے "ہم قدم پروگرام" کا آغاز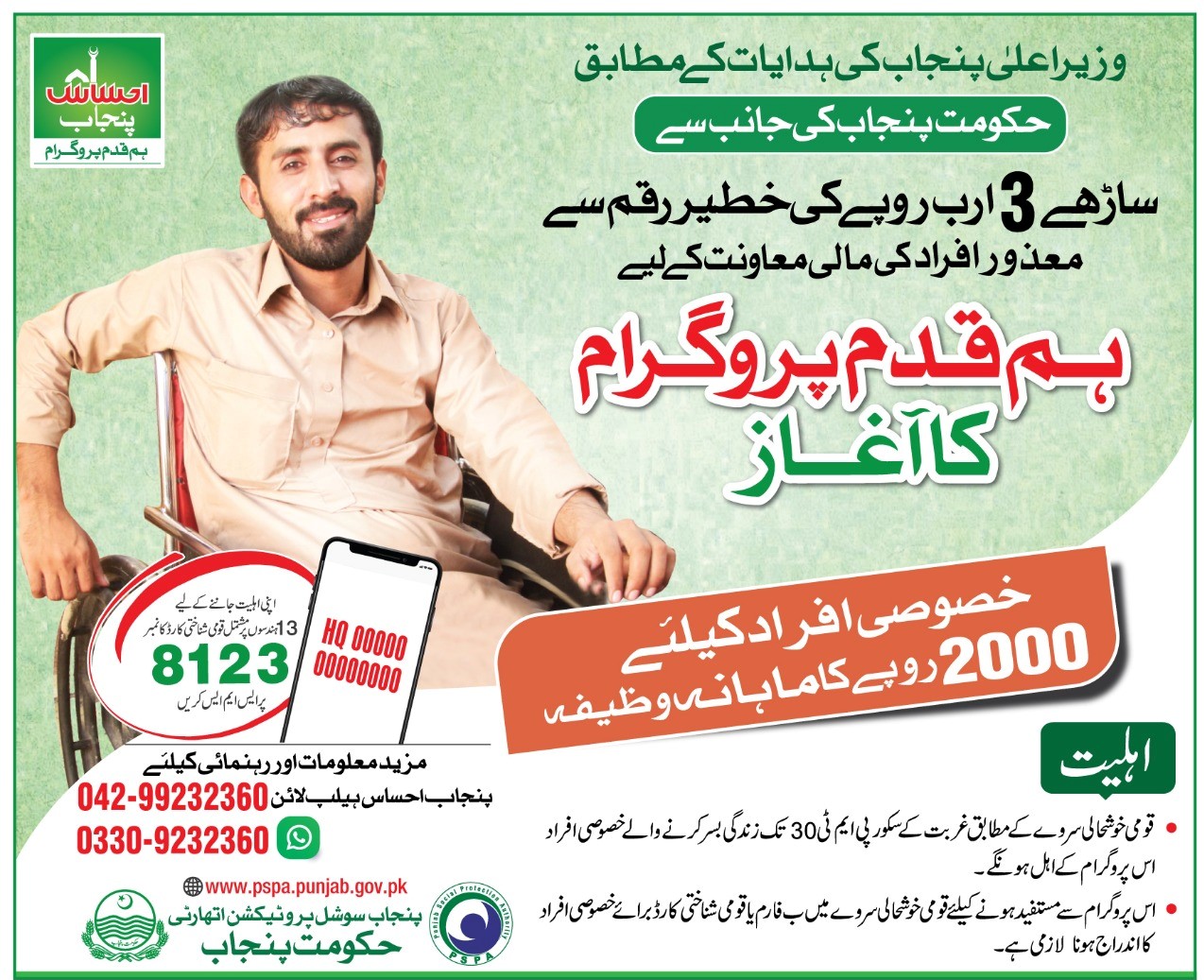 معذور افراد کے لیے کیش ٹرانسفر پروگرام:
معذور افراد کے لیے کیش ٹرانسفر پروگرام اب تک کا پہلا پروگرام ہے۔
یہ پروگرام خاص طور پر سب سے زیادہ کمزور افراد کے لیے شروع کیا گیا ہے جو غریب اور معذور ہونے کے دوہرے خطرے میں مبتلا ہیں۔
اس پروگرام کا مقصد نہ صرف پنجاب میں غریب معذور افراد کی آمدنی اور صلاحیت کے فرق کو دور کرنا اور ان کی روزی روٹی کو اپ گریڈ کرنا ہے بلکہ انہیں مختلف تکنیکی تربیت اور بلا سود قرضوں سے آراستہ کرنا ہے تاکہ انہیں معاشرے کا فعال رکن بنایا جا سکے۔
:اہلیت
اس پروگرام میں اہلیت کا طریقہ کار درج ذیل ہے
پراکسی مین ٹیسٹ (پی ایم ٹی) نیشنل سوشل اکنامک رجسٹری (این ایس ای آر) کے مطابق غربت کا اسکور 30 ​​تک ہے
مجاز میڈیکل اسسمنٹ بورڈز کی طرف سے معذوری کی تصدیق، اور معذوروں کا رجسٹرڈ قومی شناختی کارڈ / معذوروں کا فارم ب ضروری ہے۔
پی ایس پی اے ان لوگوں کے لیے دو ہزار روپے فی ماہ فراہم کر رہا ہے جو معذور ہیں یا کام کرنے کے قابل نہیں ہیں۔
اور میڈیکل اسسمنٹ بورڈز کی تشخیص کے مطابق کام کرنے کے قابل افراد کے لیے پندرہ سو روپے/ماہ۔
یہ پروگرام اس وقت پنجاب میں 63,697 سے زیادہ معذوروں کو ماہانہ نقد امداد فراہم کرتا ہے۔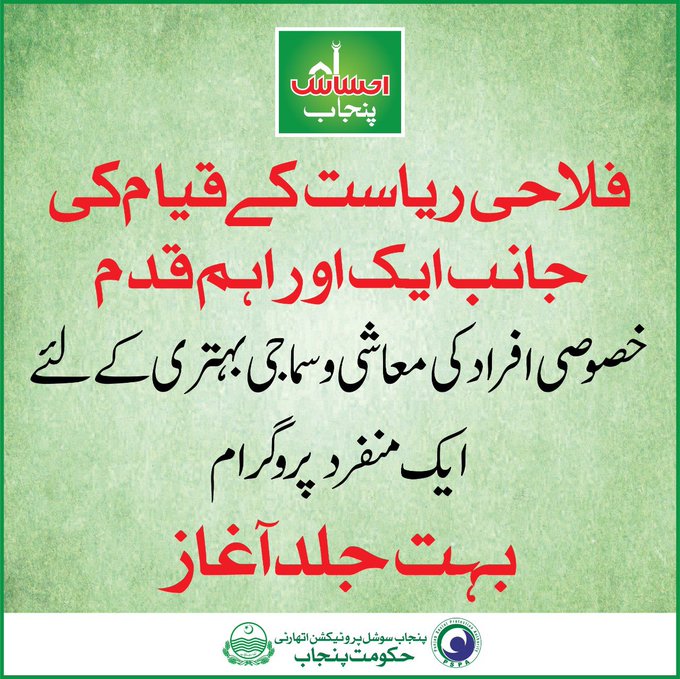 ELIGIBILITY:
The Eligibility mechanism used in this program is as under:
Proxy Mean Test (PMT) Poverty score is upto 30 as per National Socio-Economic Registry (NSER)
certification of disability by authorized Medical Assessment Boards, and Registered National Identity card of Disables / Form b of Disables is essential
DETAILS in English:
Cash Transfer Program for Persons with Disabilities is the first ever Program
This Program is specially started for the most vulnerable individuals indulged in a dual risk of being poor and disabled.
This program aims at not only addressing income and capacity gaps of the poor people with disabilities in Punjab and upgrading their livelihood, but also equipping them with different technical trainings and interest-free loans to make them active members of the society.
PSPA is providing Two thousand rupees/month for Persons who are incapacitated or not able to work
and FifteenHundred rupees/month for the persons who are able to work, as per the assessment of Medical Assessment Boards.
The program currently provides monthly cash assistance to over 63,697 disabled in Punjab.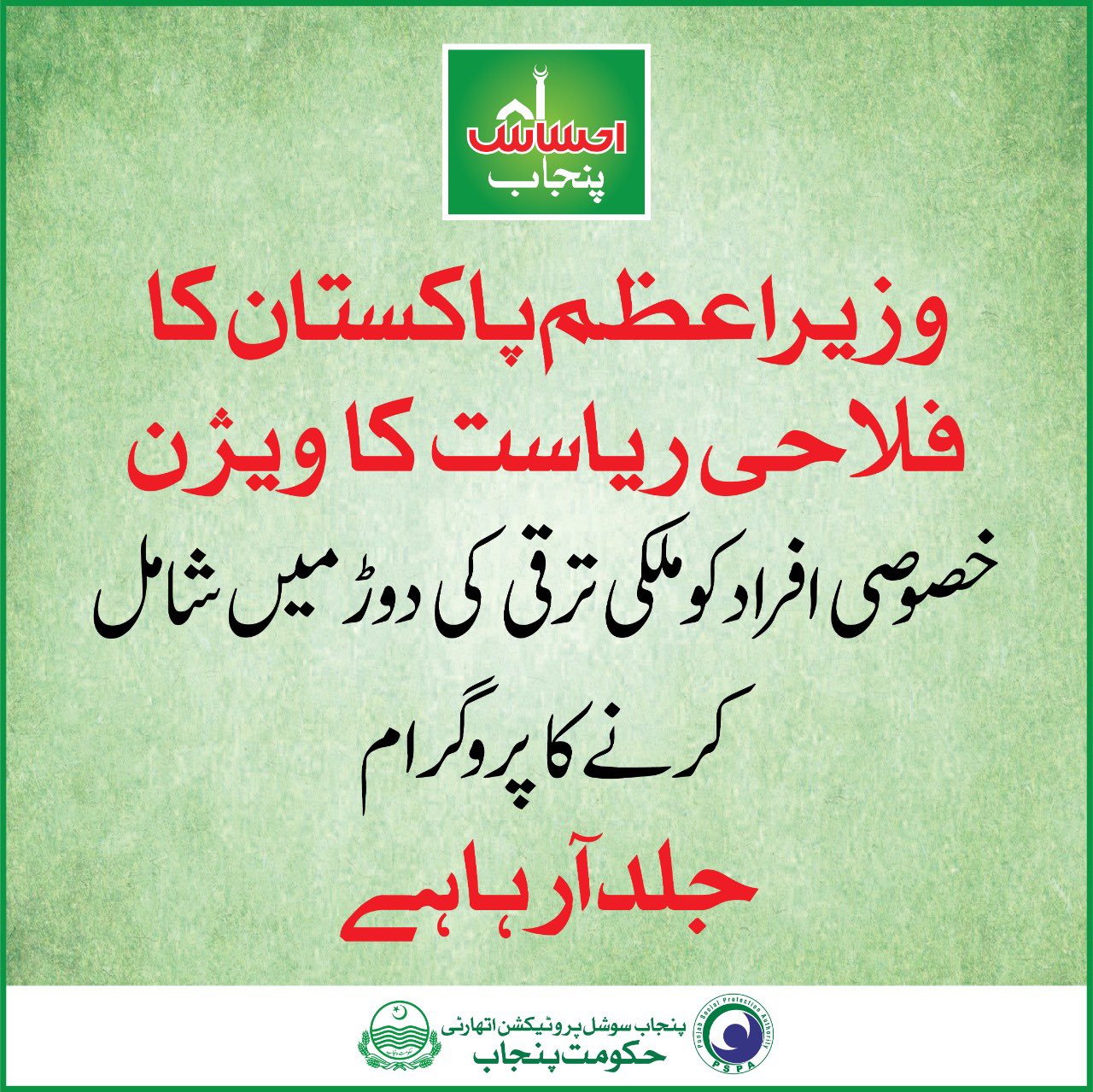 -19019
Days
-8
Hours
-35
Minutes
-22
Seconds

SEE MORE JOBS HERE…..