"Atomic Energy" Progressive Public Sector Organization Jobs Latest 2020, Islamabad & Karachi Region
A Progressive Public Sector Organization Invites the Applications from Pakistan Citizens to Fill Up the following Positions on Contract/Regular Basis:
1. Assistant Manager (Electronic),
2. Assistant Manager (IT/Software), 
Assistant Manager (Admin/HR/Procurement),
Assistant Technical Officer, Electrical 
Assistant Technical Officer, Auto
Assistant Technical Officer,  Electronic 
Computer Technician,
Computer Operator,
Jr. Library Assistant,
Telecom Operator-I,
Jr. Computer Operator 
Jr. Assistant-II,
Headware,
Driver-III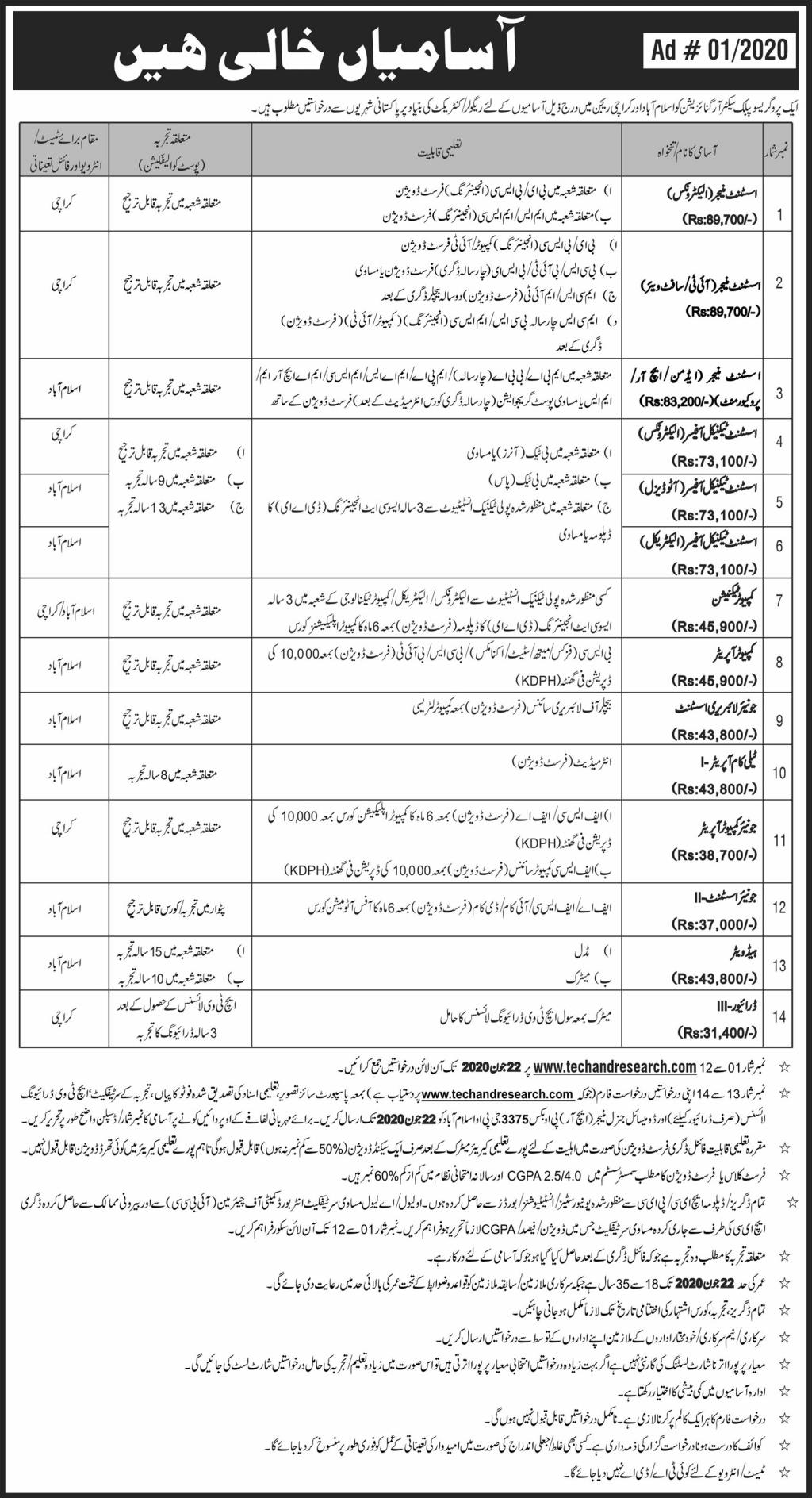 شیئر کریں, بےروزگاری ختم کرنے میں پاکستان کی مدد کریں, اجر کمائیں
Submit Your Name & Email for Daily Updates"
[email-subscribers-form id="1"]