Pakistan Engineering Council PEC Jobs Latest May 2020, "Corrigendum"
PAKISTAN ENGINEERING COUNCIL
Compliance and Contract Management Officer (BPS-16)
Publiched on: 10-05-2020
Partial modification in the job
specification / requirements
Following sentence has been deleted
in the job specification /requirement
"Preference will be given to candidate
having Bachelor Degree in Civil
Engineering"
The job specification / requirement
may now be considered as below:
Minimum 5 years post qualification
experience in Contract and Risk
Management, compliance and/or
internal audit works with minimum
qualification of MBA/MPA with
specialization in Finance or M.Com.
Maximum age limit 35 years. (One
position based in Islamabad)
Last date for submission of applications extended to 18-May-2020 by 4PM.
Other contents of the advertisement shall remain un-changed.
Address:
Manager Human Resource
PAKISTAN ENGINEERING COUNCIL
Ataturk Avenue (East), G-512, Islamabad
Tel 051-2829348 2829296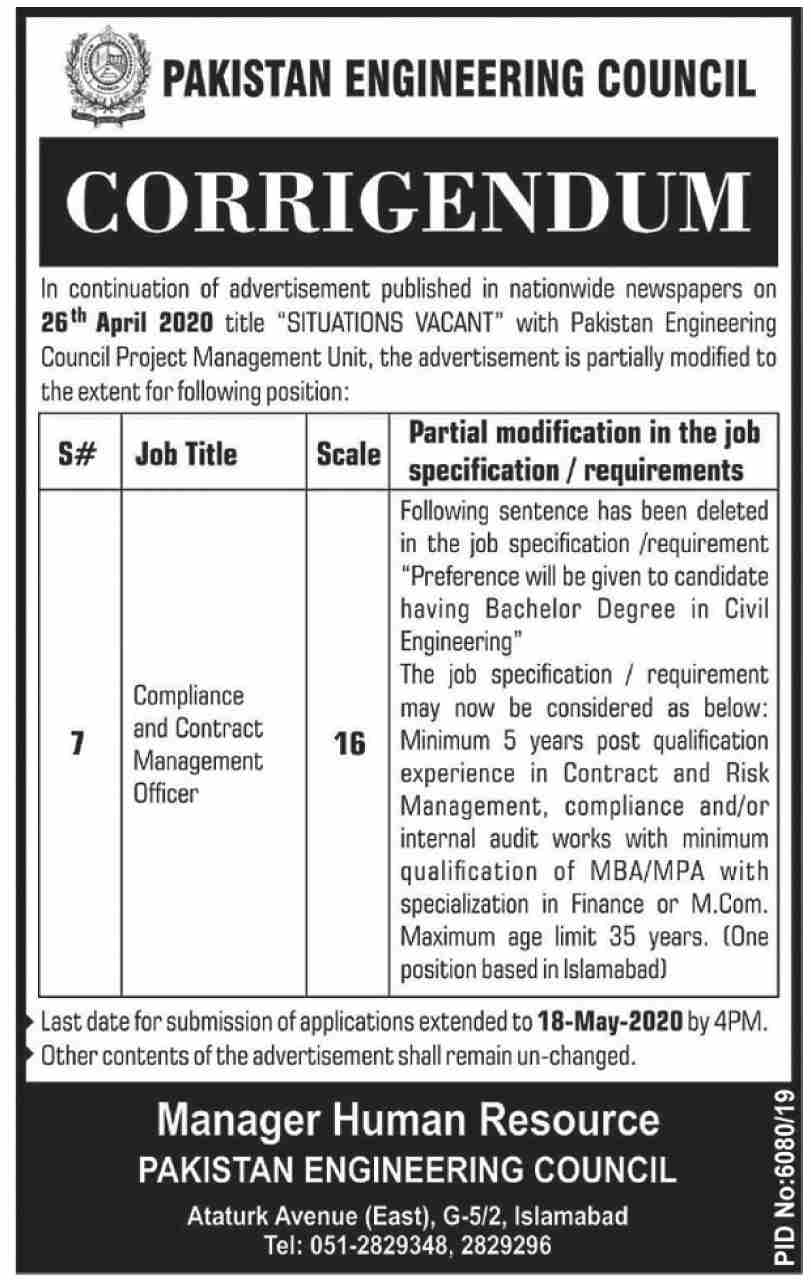 شیئر کریں, بےروزگاری ختم کرنے میں پاکستان کی مدد کریں, اجر کمائیں

Submit Your Name & Email for Daily Updates"