GOVERNMENT OF SINDH PLANNING & DEVELOPMENT DEPARTMENT JOB OPPORTUNITY
In order to ensure effective public service delivery. enhance the capacity of the human resource and meet the modern day development challanges by adopting modern techniques and tools of planning and development and bring the Province of Sindh to the path of sustained economics growth and prosperity. the Government of sindh has revamped its Research & Training Wing of Planning & Development Department. The Wing now acts as an in-house research, policy-advice and capacity development body for P&DD helping it to improve functioning and quality of Public Investment Management. For the purpose, following post shall be filled-in from market so that fresh blood can be injected in the system. Therefore, applications are invited for the slots:
1. Director General (MP-11)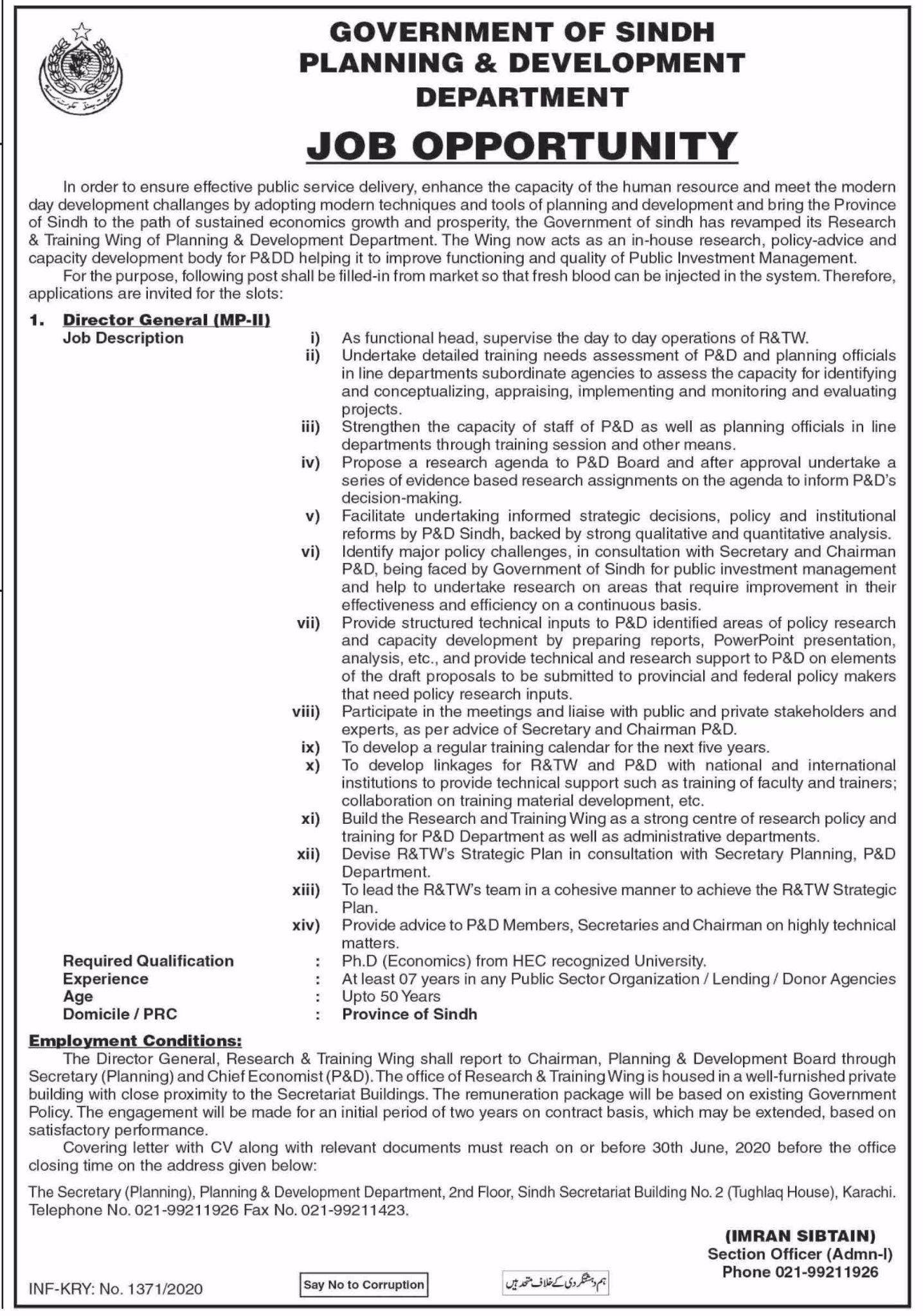 شیئر کریں, بےروزگاری ختم کرنے میں پاکستان کی مدد کریں, اجر کمائیں
Submit Your Name & Email for Daily Updates"
[email-subscribers-form id="1"]