NUTECH Free Courses Registration 2021, National University of Technology Islamabad Free Courses 2021 Latest
NUTECH Announced Free Courses in the light of Below Mentioned Issues in the manner and empower the individual to help out Pakistani Nation. The Skills development stream in the NUTECH is being looked after by NUTECH Skills Development Department (NSDD), Skills education bridges the gap between basic functioning and capabilities. It strengthens the ability of an individual to meet the needs and demands of the present society. Keep Visiting www.kfr.com.pk for more free courses/internships/Apprenticeships/ Job Opportunities daily Latest.
Post Date: 07 February 2021
Last Date: 26 February 2021
Department: Computer Graphic Course in NUTECH islamabad.
Location: Islamabad, Pakistan
Positions: multiple
Job type : Free Courses
Following Courses are available in which interested candidate may apply for registration
Computer Graphics
Graphic Designing
Photo Editing
Freelancing
Illustration
Entrepreneur Skills
NUTECH FREE COURSES 2021 ADVERSTISEMENT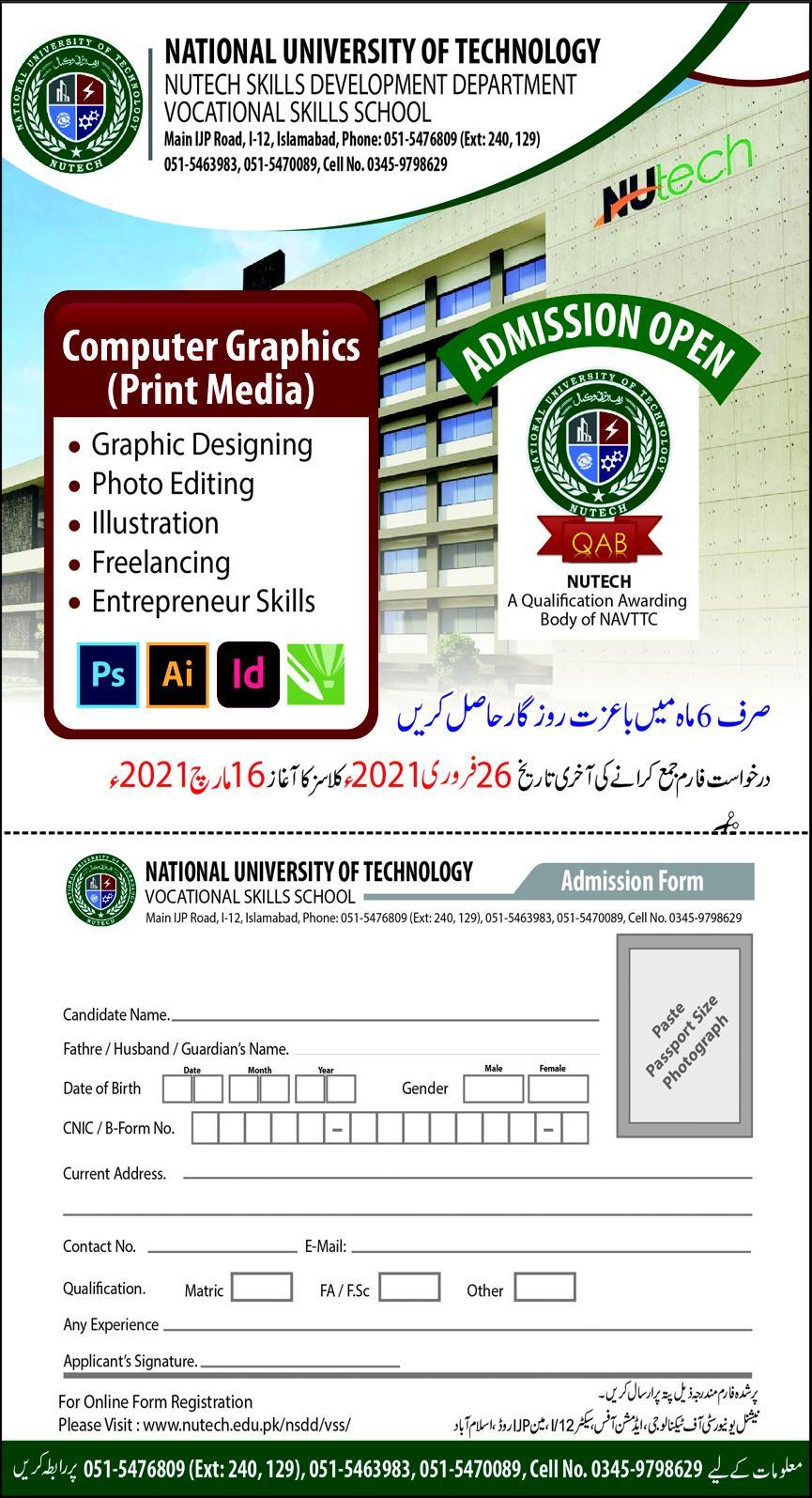 PLEASE CLICK THE IMAGE TO VIEW ITS ORIGINAL SIZE
LAST DATE: 26-02-2021
Please visit the link given below for online registration:
https://nutech.edu.pk/nsdd/vss/
---
SEE MORE JOBS HERE…..