KPPSC Jobs 2021, ADVERTISEMENT NO. 02 / 2021 Apply Online Khyber Pakhtunkhwa Public Service Commission Jobs 2021 Latest in Peshawar, KPK
APPLY ONLINE ONLY FOR THE FOLLOWING POSTS. Applications other than online will not be accepted. To apply, visit any Easypaisa / Jazz Cash Agent, deposit application fee of Rs.1500/- excluding service charges and get transaction I.D. through SMS. Visit PSC website www.kppsc.gov.pk and apply online by 01/03/2021. Fill all the columns of application carefully and enter receipt number of application fee got from Easypaisa Agent in appropriate column. Unclaimed qualification, experience etc will not be accepted.
Keep visiting www.kfr.com.pk for more PPSC, FPSC, SPSC, BPSC & KPPSC Jobs Latest
Date Posted: 13-02-2021
Last Date: 01-03-2021
Category/department: Government
Source : KPPSC website/ Paper Advertisement
Location: Peshawar, KPK
Organization: KPK Public Service Commission
Job Type: In Service Employees, Fresh
KPPSC invites the applications from the eligible candidate for the following positons:
Online Khyber Pakhtunkhwa Public Service Commission Jobs 2021 Paper Advertisement
Newspaper Ad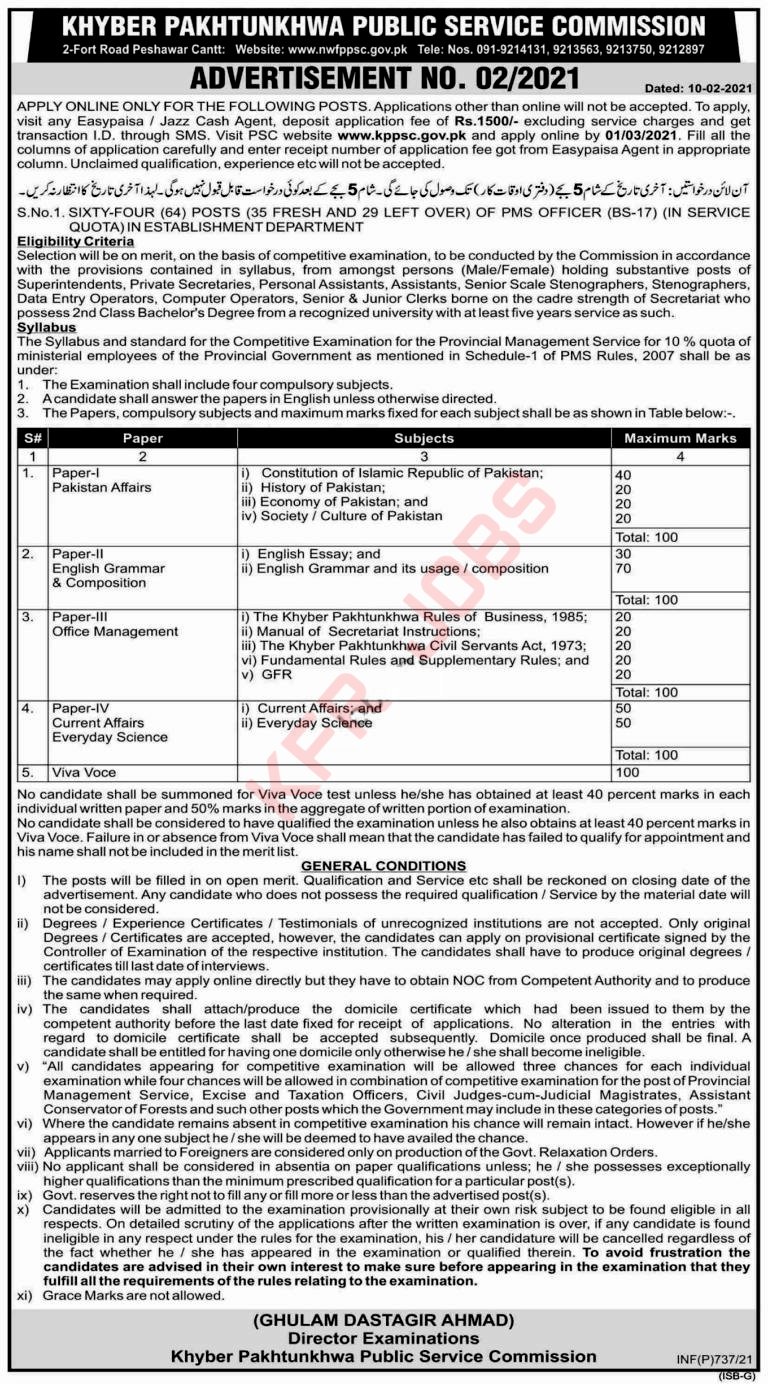 Page-01
Page-02
PLEASE CLICK THE IMAGE TO VIEW ITS ORIGINAL SIZE
LAST DATE: March 3rd, 2021
Please visit the link given below for Apply Online:
https://apply.kppsc.gov.pk/online
---
SEE MORE JOBS HERE…..