FPSC Jobs June 2021 Apply Online Consolidated Advertisement No 04/2021 Federal Public Service Commission Latest in Pakistan
●●● Ministry of National Food Security and Research ●●●
Chief (BPS-20)
Chief Statistician (BPS-20)
Director Coordination (BPS-19)
Deputy Chief (BPS-19)
Assistant Chief (BPS-18)
Assistant Chief (IT) (BPS-18)
System Analyst (BPS-18)
Computer Programmer (BPS-17)
Senior Technician (BPS-16)
●●● Ministry of Federal Education and Professional Training ●●●
Senior Elementary Teacher (Drawing) (Male) (BPS-16)
Senior Elementary Teacher (Drawing) (Female) (BPS-16)
●●● Staff Welfare Organization ●●●
Computer Instructor (BPS-17)
●●● Bureau of Emigration and Overseas Employment ●●●
Accountant (BPS-16)
Inspector (BPS-16)
●●● Ministry of Energy ●●●
Director (Non-Technical) (BPS-19)
●●● Ministry of Narcotics Control ●●●
Psychiatrist (BPS-17)
●●● Directorate of Federal Government Educational Institution ●●●
●○● Associate Professors (Female) (BPS-19) ●○●
Islamiyat
Mathematics
Pakistan Studies
Physics
●○● Assistant Professor (Female) (BPS-18) ●○●
Biology
Chemistry
Economics
English
Islamiyat
Mathematics
Pakistan Studies
Physics
Psychology
Urdu
●○● BPS-17 ●○●
Secondary School Teachers (SST)
●●● Ministry of Kashmir Affairs and Gilgit Baltistan ●●●
Assistant Executive Engineers (Civil) (BPS-17)
●●● Pakistan Railways ●●●
Assistant Mechanical Engineers (BPS-17)
●●● Medical Directorate, GHQ ●●●
13 Dietitians (BPS-16)
Federal Public Service Commission Jobs 2021 Advertisement
PLEASE CLICK THE IMAGE TO VIEW ITS ORIGINAL SIZE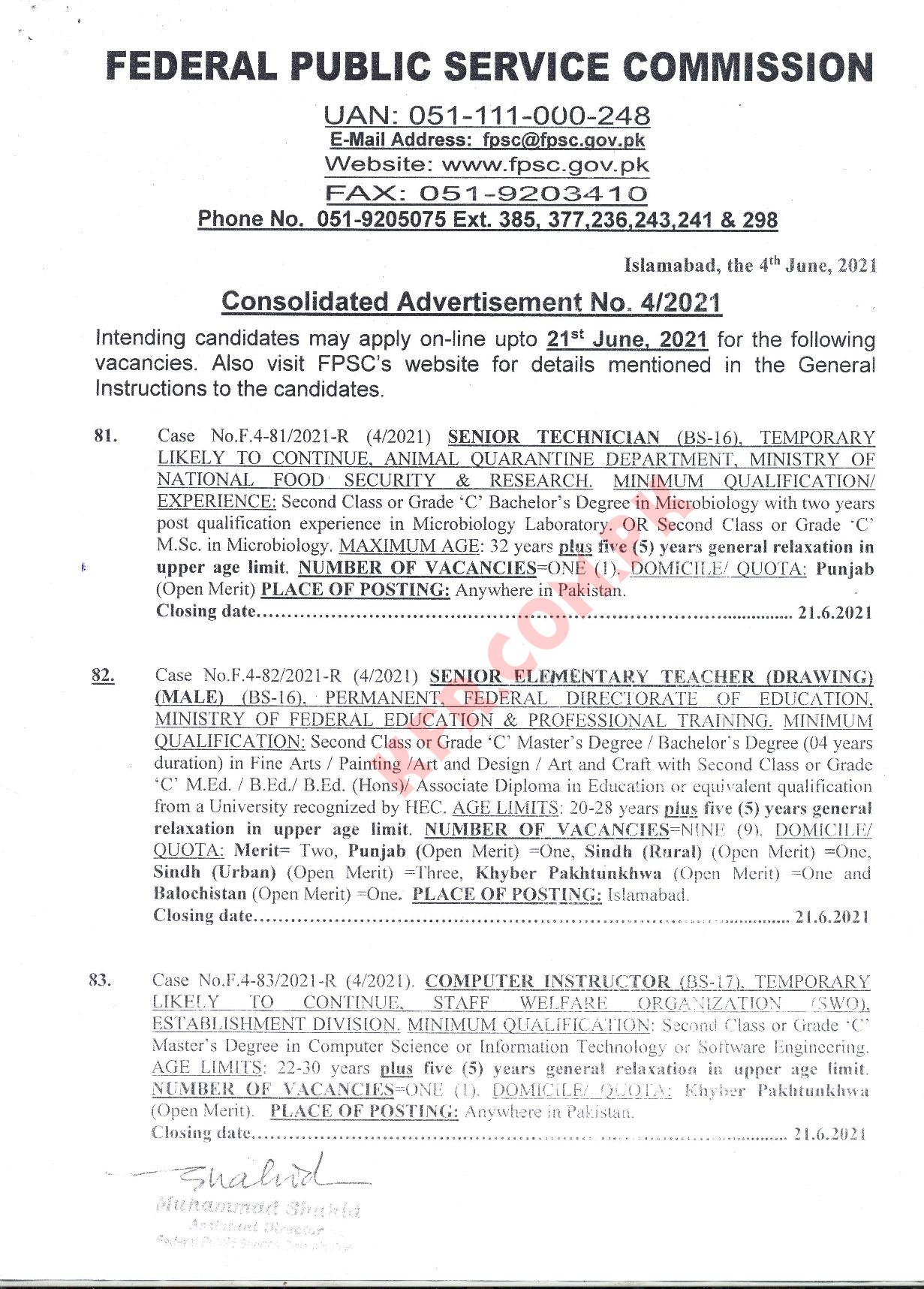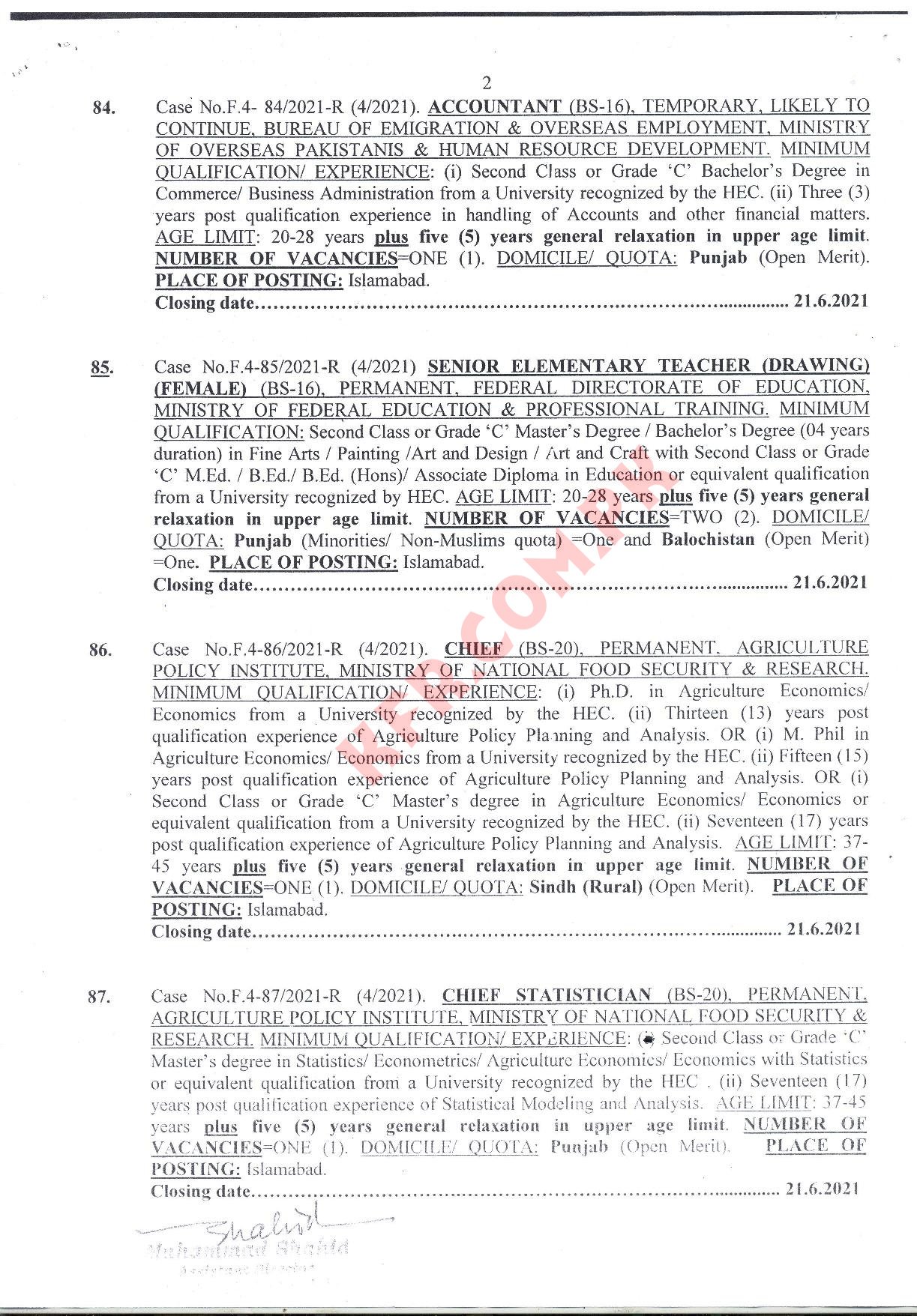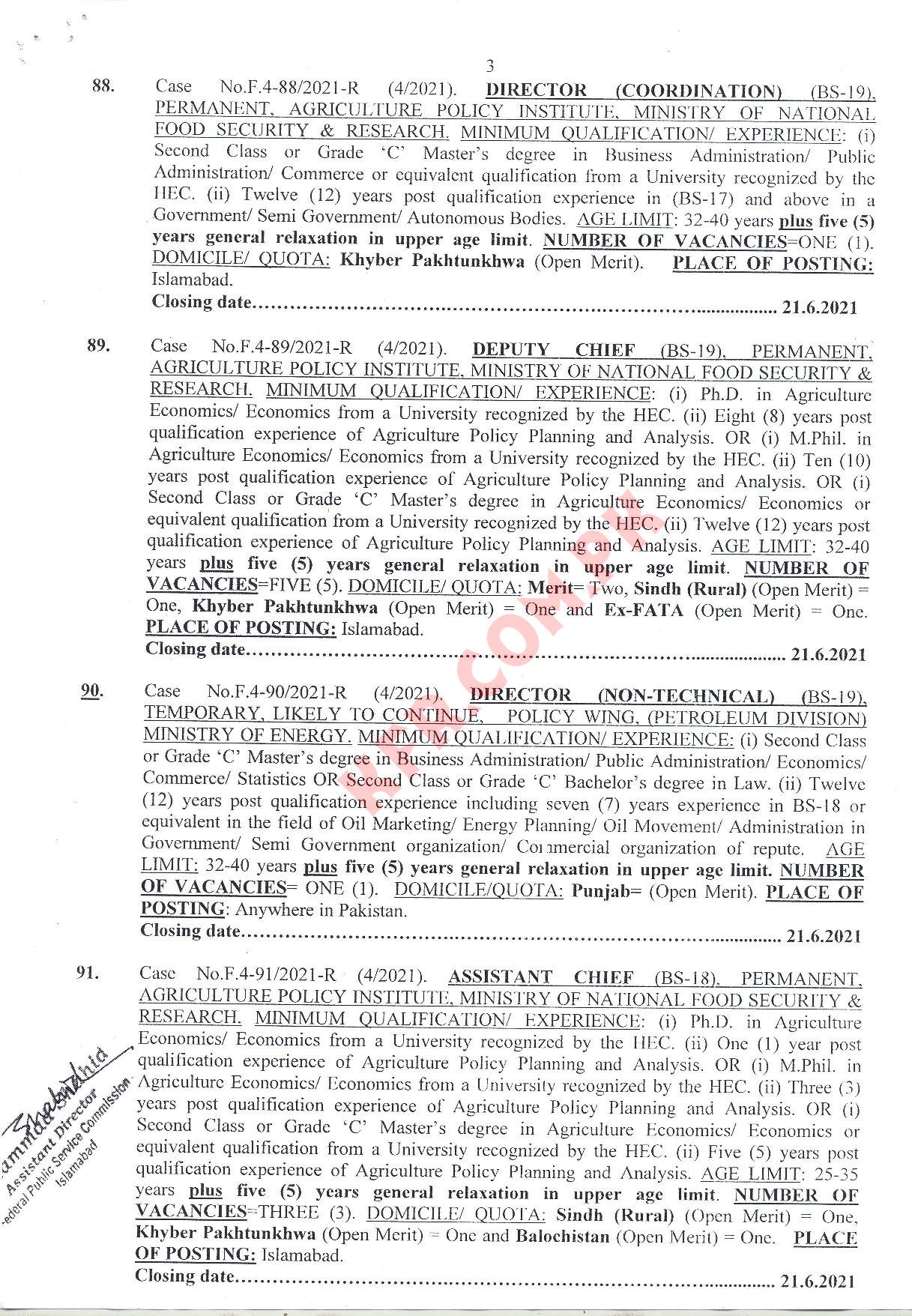 GOOGLE ADVERTISEMENT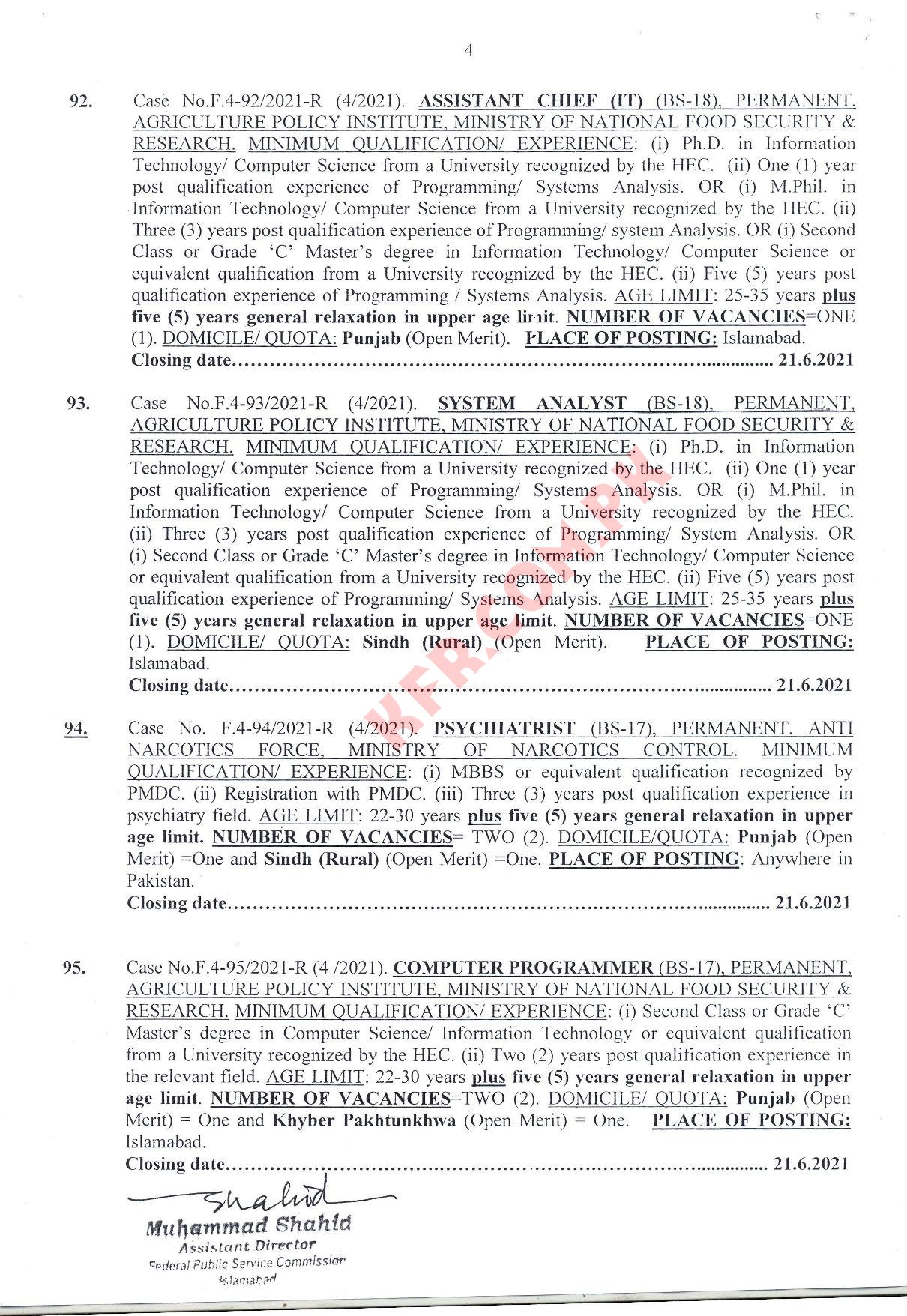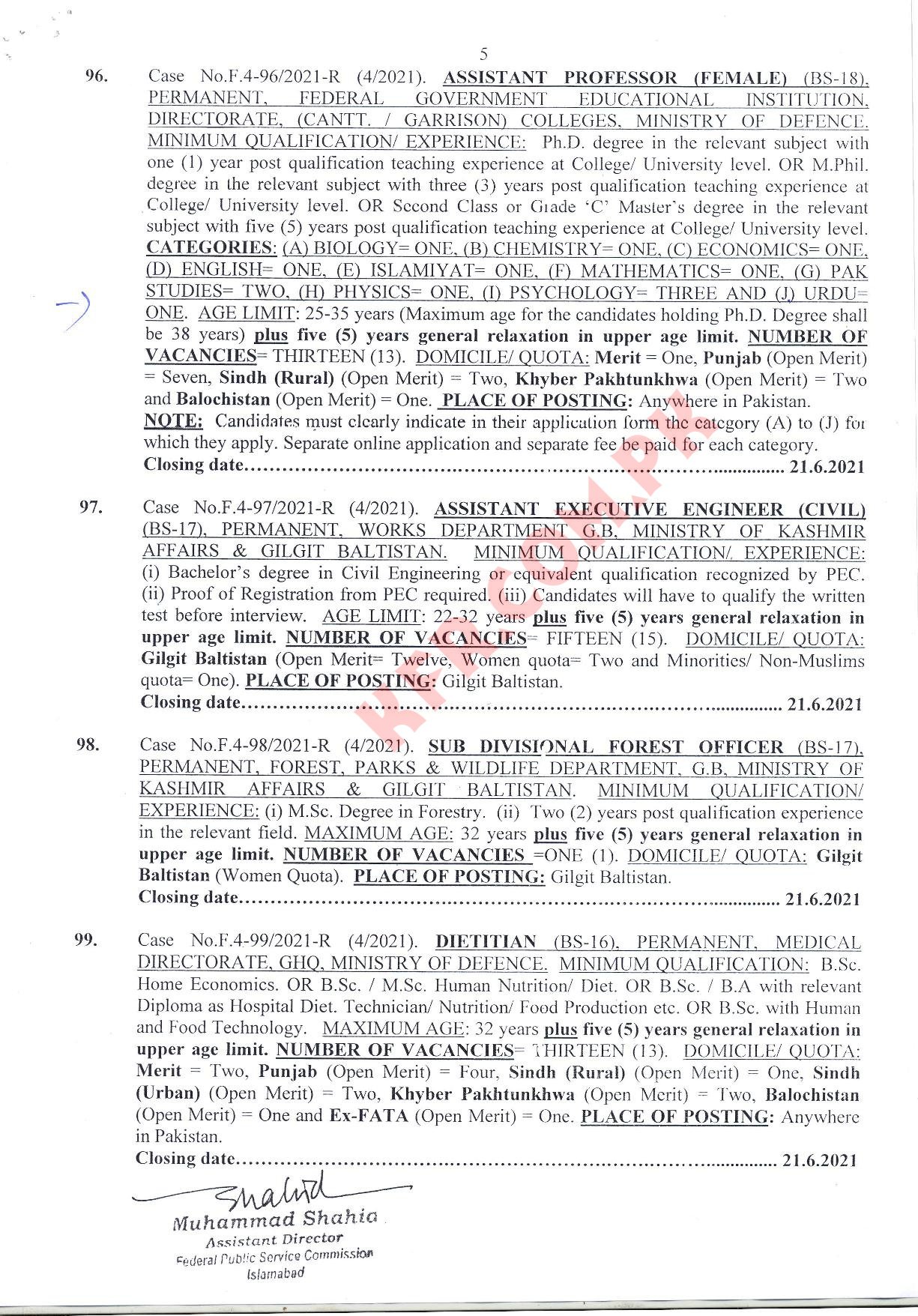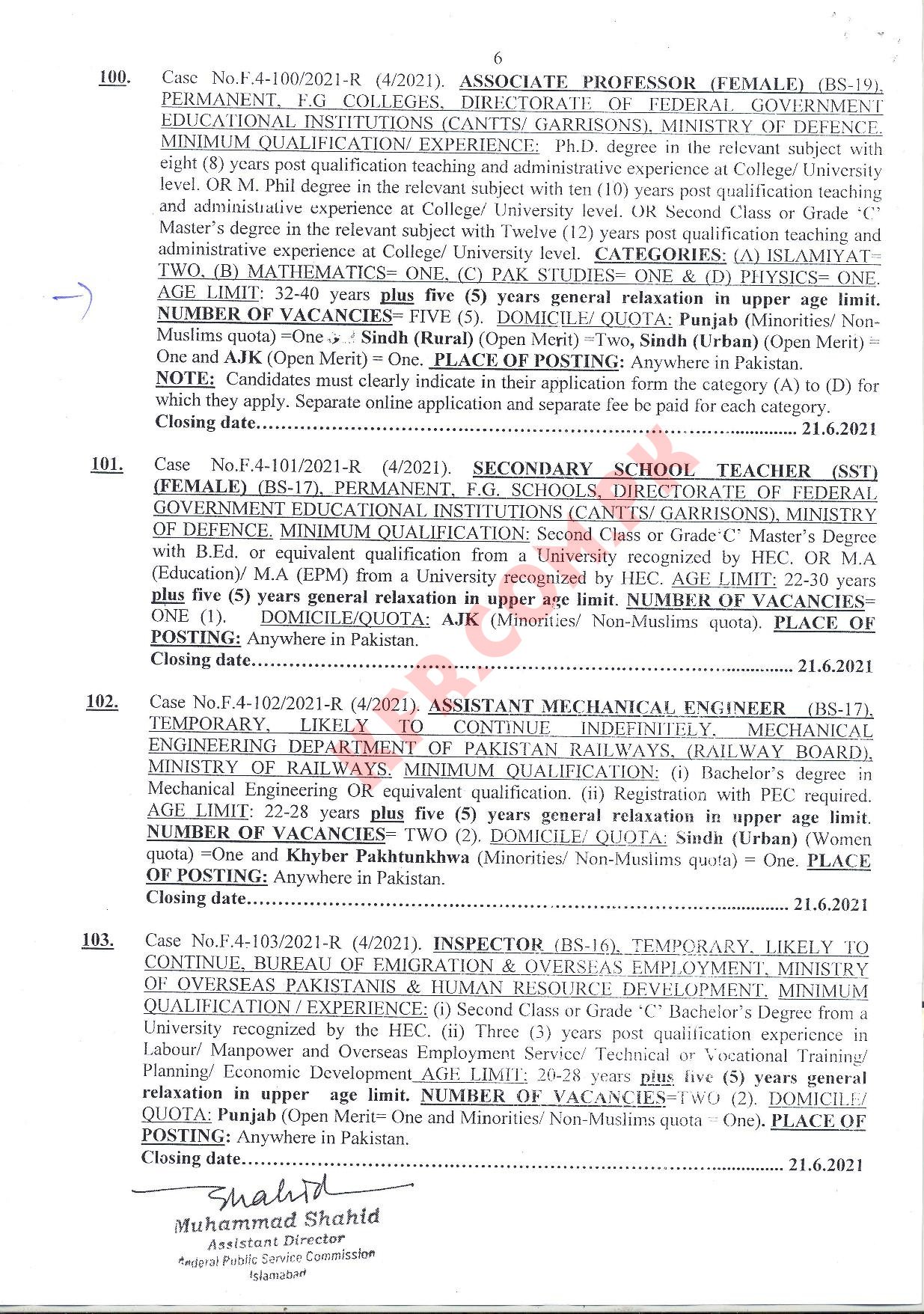 GOOGLE ADVERTISEMENT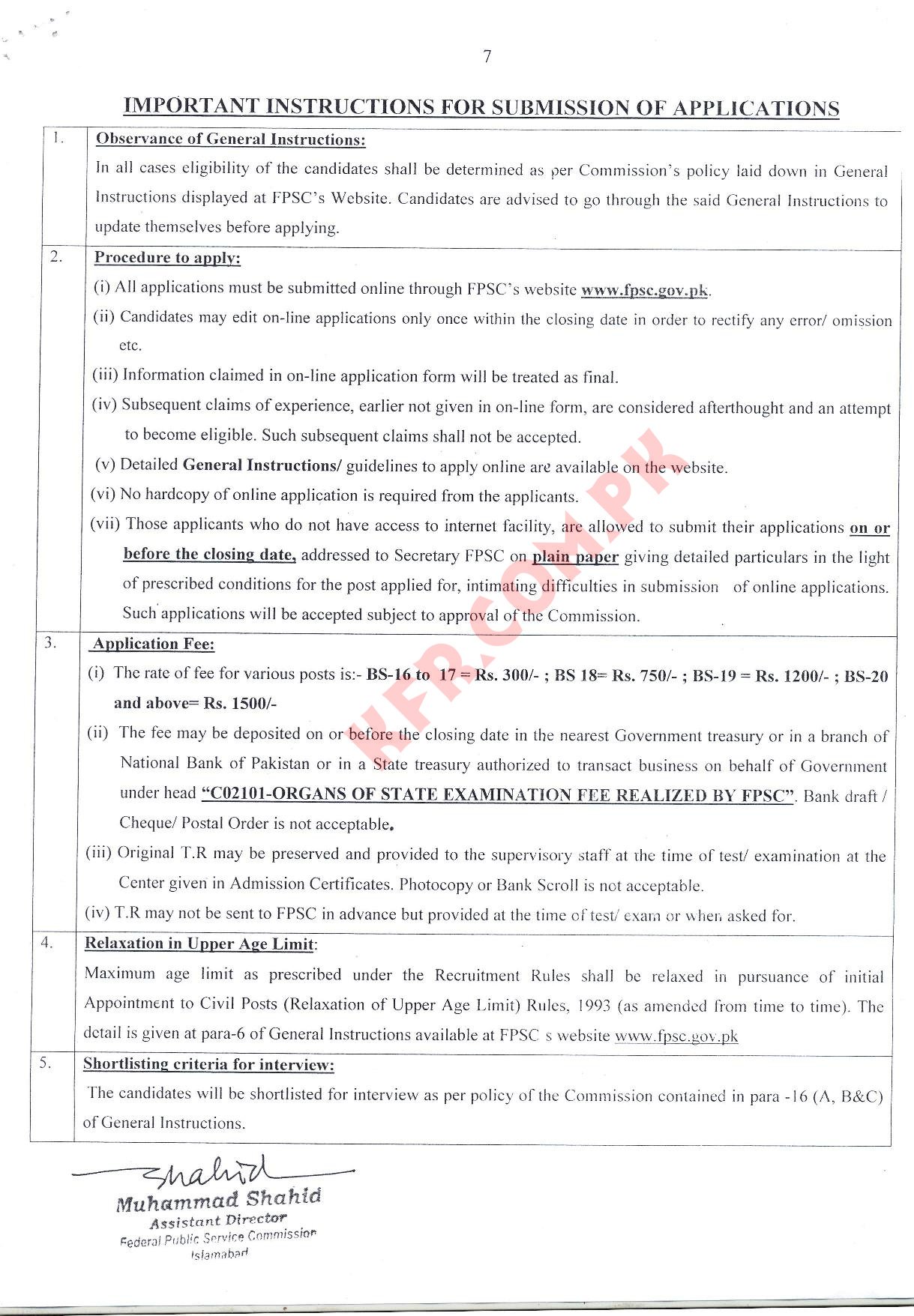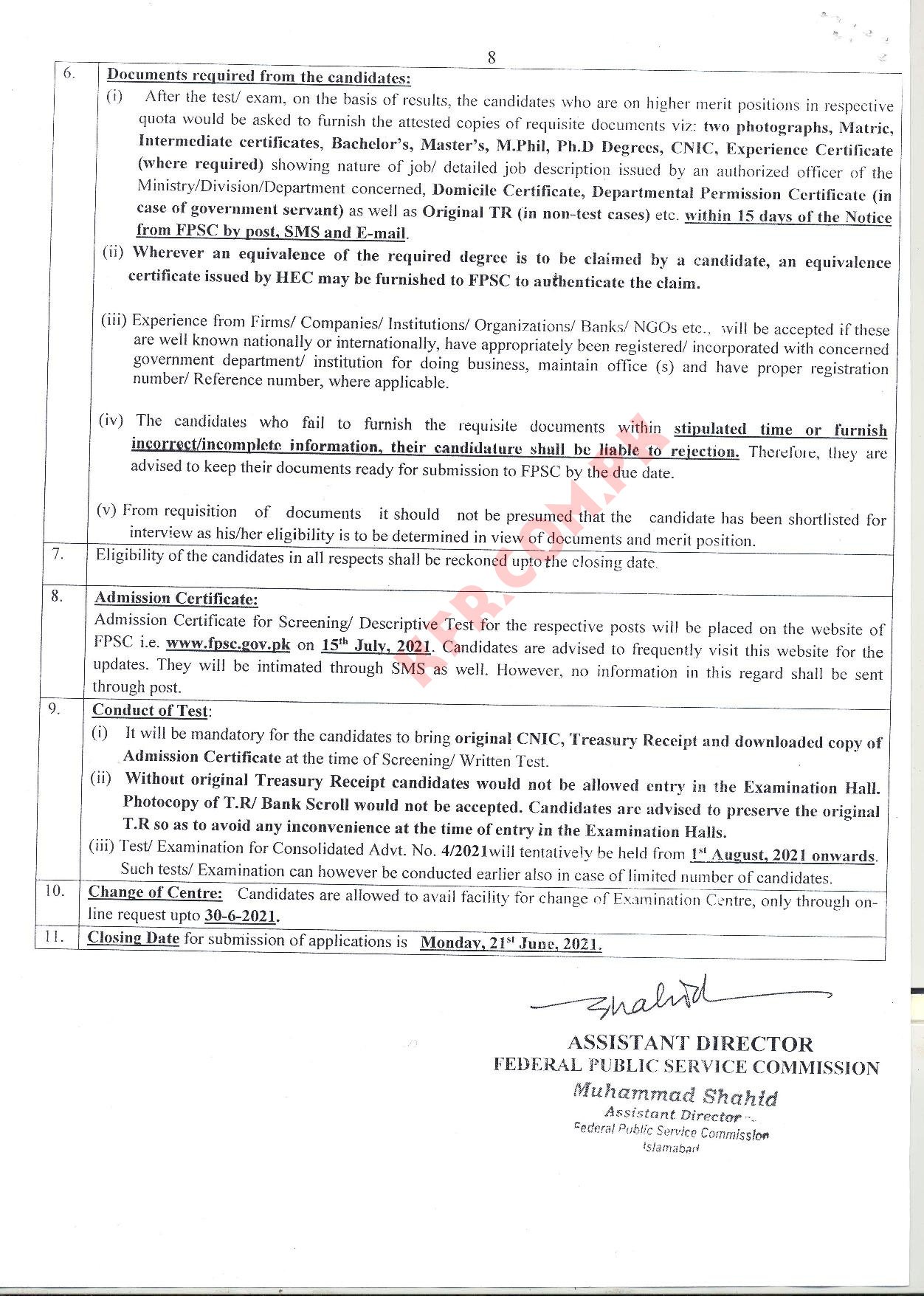 PLEASE CLICK THE IMAGE TO VIEW ITS ORIGINAL SIZE
HOW TO APPLY
FPSC Jobs June 2021 Online Application Form:
Please visit the link given below to Apply Online for FPSC Jobs June 2021 Consolidated Advertisement No. 04/2021:
https://www.fpsc.gov.pk/jobs/gr/consolidated-advertisement-no-042021
LAST DATE: 21st, June 2021
-57
Days
-15
Hours
-28
Minutes
00
Seconds
---
SEE MORE JOBS HERE…..
KFR Team Collect Jobs from Pakistan's leading newspapers like Daily Jang, Express, Nawa-i-Waqt, The News, Dawn & The Nation. Our aim is to facilitate job seekers from various cities of Pakistan like Karachi, Lahore, Rawalpindi, Islamabad, Peshawar, etc. by providing them all www newspaper job advertisements on a single .com .pk website. This is done as a public service in good faith and we are not responsible for any incorrect, misrepresented or misleading advertisement. Instead of searching the Jobs Advertisements in every newspaper, you can use www.kfr.com.pk to find any ad of your interest quickly.