e-Learning Program for Women of Sindh 2020 Latest
People's GOVERNMENT OF SINDH in Collaboration with…alfir, Use SDGs Academy  
Women Development Department
is intiating and launching
E LEARN NG Program for Women of Sindh.
GOVERNMENT  OF SINDH 
Published: 19-05-2020
People's GOVERNMENT OF SINDH in Collaboration with…alfir "Use SDGs Academy
Women Development Department is intiating and launching
E LEARNING Program for Women of Sindh.
ebay
amazon
daraz
The Virtual E-Commerce Training will be provided on world-renowned platforms such as Amazon, Ebay etc. Along with the opportunity of E-Employment to 500 Students Free of Cost in Pilot Phase.
To Apply Visit: www.cit.com.pk/wdd-reg
WOMEN DEVELOPMENT DEPARTMENT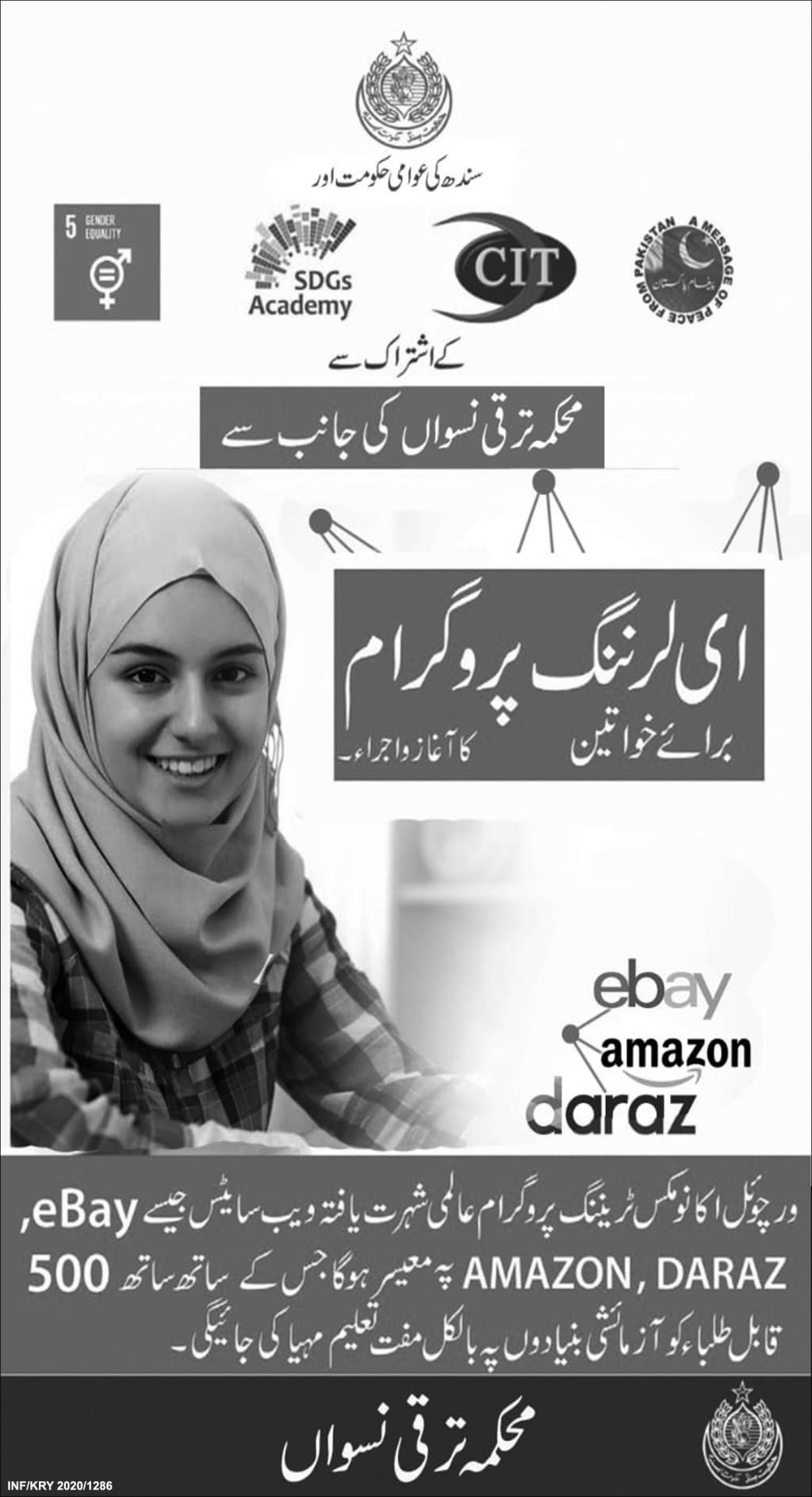 شیئر کریں, بےروزگاری ختم کرنے میں پاکستان کی مدد کریں, اجر کمائیں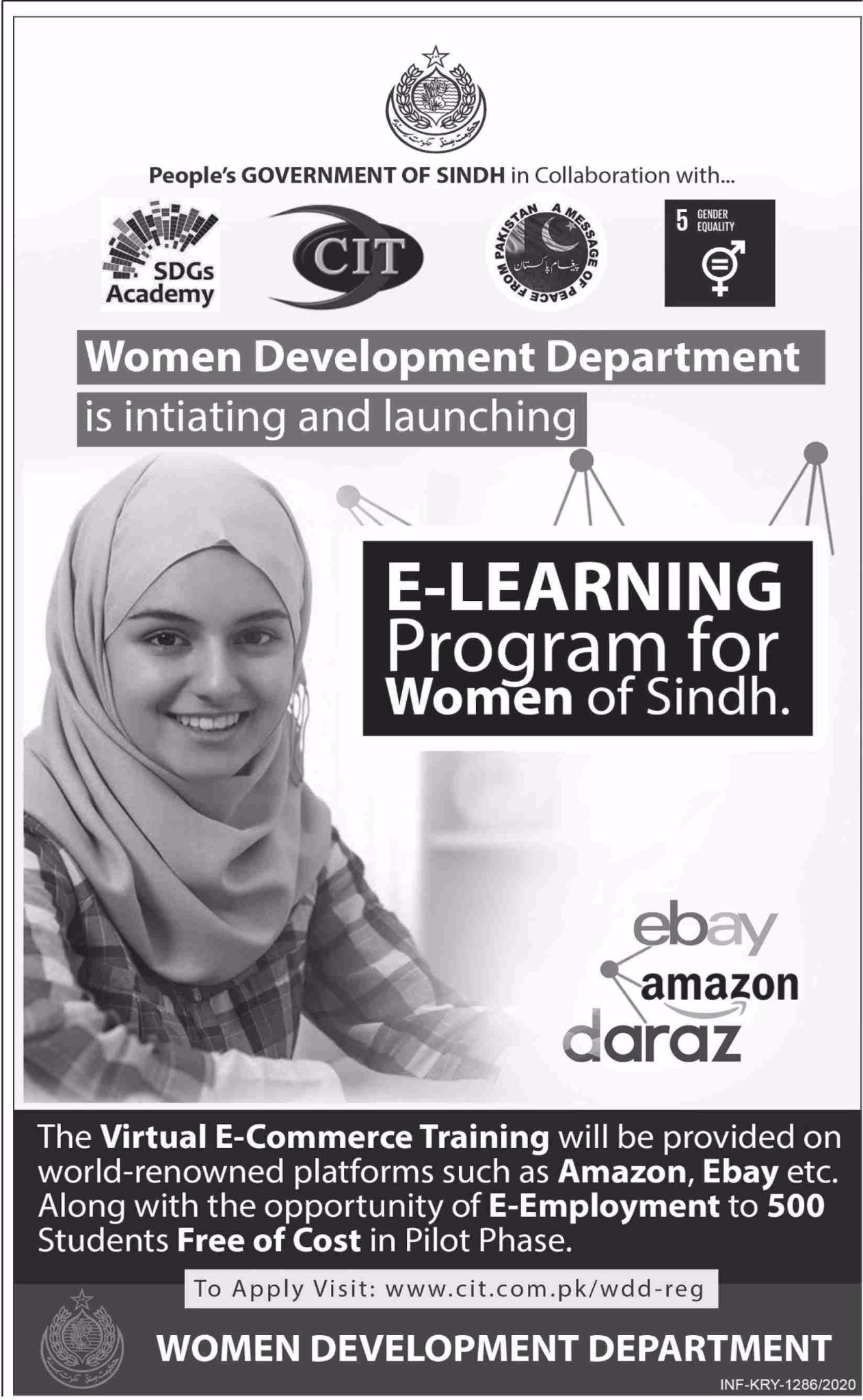 شیئر کریں, بےروزگاری ختم کرنے میں پاکستان کی مدد کریں, اجر کمائیں
Submit Your Name & Email for Daily Updates"
[email-subscribers-form id="1"]