Army Service Corps School Nowshera Cantt Jobs Latest 2020, Nowshera, KPK
Army Service Corps is one of the biggest and senior Corps of the sub-continent. History of Army Service Corps Centre stems from 1810 when Army Commissariat Department of Bengal, Madras and Bombay was constituted. Since then the Corps has witnessed various stages of evolution, and the Centre evolved accordingly. Initially, Supply and Transport Centres were organized which were located in various parts of the sub-continent to feed the manpower of Indian Army Service Corps. After partition, Army Service Corps Centre was established at Kakul in November 1947. The Centre was then shifted to Chaklala and later moved to Jhelum in 1960. Soon after the 1965 Indo-Pak War, it was moved to Nowshera in 1966, which became its permanent location.
Location:
Army Service Corps School and Centre are located at Nowshera Cantonment in the North West Frontier Province of the country.
At 360 meters above sea level it enjoys a moderate temperature which rarely exceeds 45°C in summer and stays above freezing level during winters. It is accessible both by road and air. Lying at a distance of 110 KM from Islamabad, the capital of the country and 50 KM from Peshawar the Provincial Capital.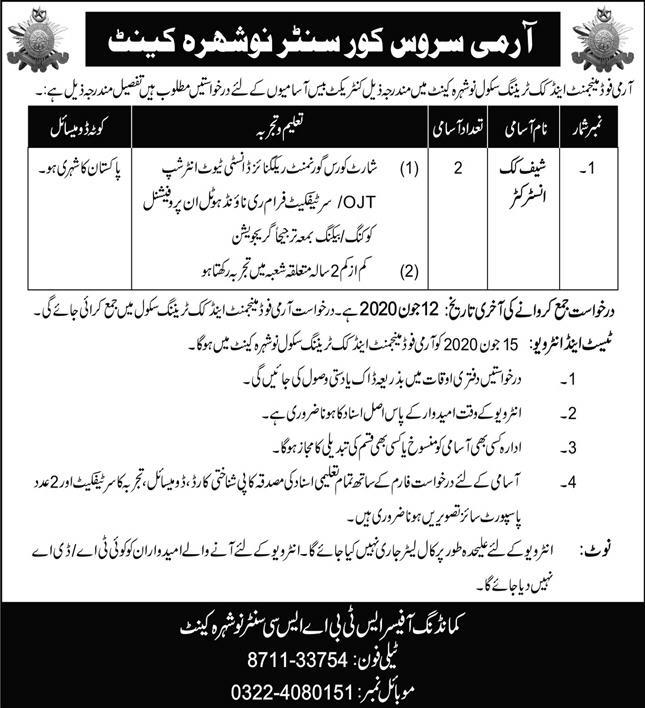 شیئر کریں, بےروزگاری ختم کرنے میں پاکستان کی مدد کریں, اجر کمائیں

Submit Your Name & Email for Daily Updates"