COME AND INNOVATE WITH US FOR A PROSPEROUS PAKISTAN, "AGRISURGE 2020 INNOVATION CHALLENGE"
Ignite in collaboration with FAO, UN invites you to the
"AGRISURGE 20201 INNOVATION CHALLENGE"
We seek teams of talents to revolutionize agriculture in Pakistan through 41W tech.
Take on the challenge to develop practical ICT-based solutions to tackle key problems in Pakistan's agriculture sector.
A special cash prize will be awarded to the women majority team, conditional to the solution presented.
1st Prize: PKR 500,000
2nd Prize: PKR 300,000
3rd Prize: PKR 200,000
Deadline for Registration July 14, 2020
► Open to everyone.
► No age limit.
► Women and youth are highly encouraged to register.
GET REGISTERED THROUGH BELOW GIVEN QR CODE
---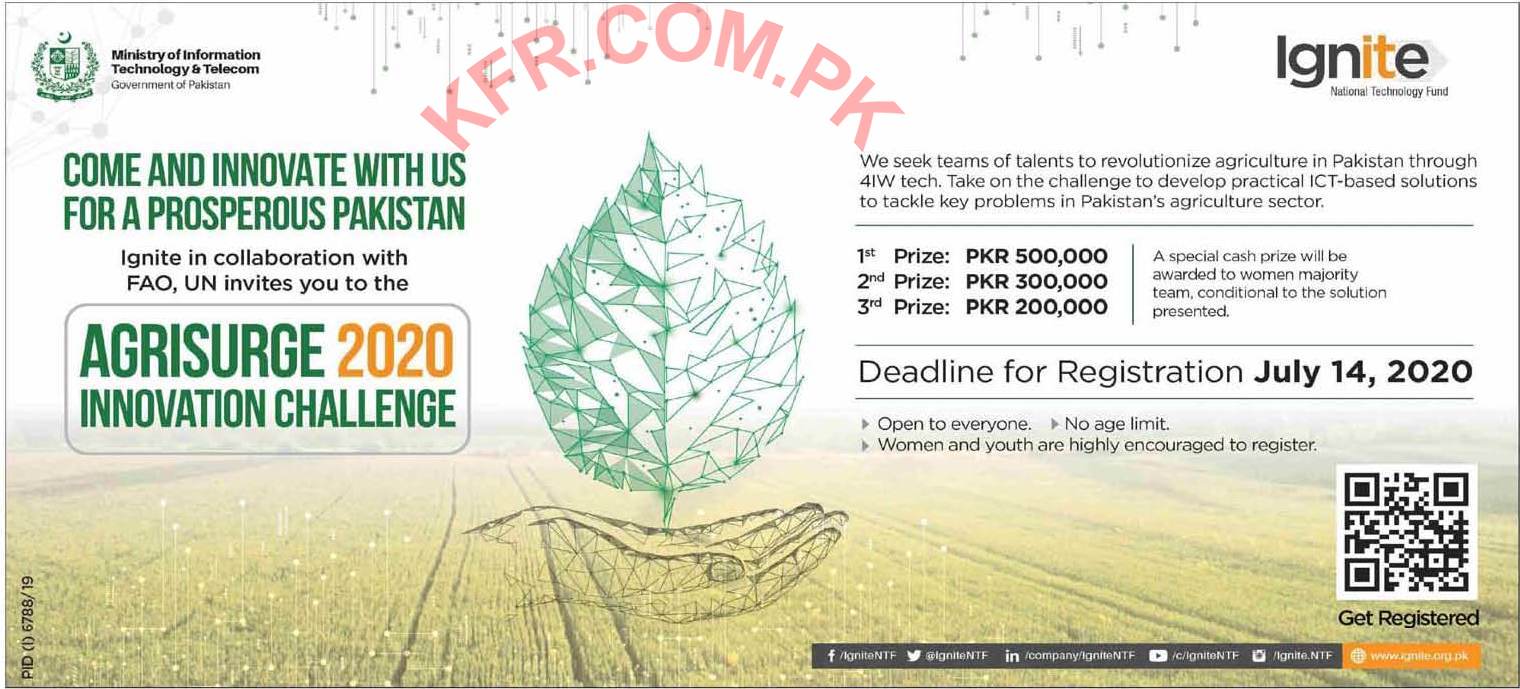 شیئر کریں, بےروزگاری ختم کرنے میں پاکستان کی مدد کریں, اجر کمائیں
SEE ALL JOBS PUBLISHED BACK WITN IN " 03 MONTH"