Free eCommerce Business Trainings, Virtual Employment Azadi Program KPK, Technical Education and Vocational Training Authority Khyber Pakhtunkhwa
Streamlining and helping the youth in their behavioural and skill development. This would help Pakistan in confronting all its current challenges. Furthermore, it would boost chances of their absorption in the emerging virtual labour market.
Eligibility Criteria:
Age must be 14 years or above.
Should possess good command on English language.
Should hold fundamental know-how of computers.
Should have a good grip and understanding of eCommerce.
Must have the internet connection
عمر 14 سال یا اس سے زیادہ ہونی چاہئے *
اانگریزی زبان پر اچھی کمان ہونی چاہئے*
کمپیوٹر کے بارے میں بنیادی جانکاری ہونی چاہئے *
ای کامرس کی اچھی گرفت اور تفہیم ہونی چاہئے *
انٹرنیٹ کنکشن ہونا ضروری ہے *
Virtual Trader – Alibaba.com
This 3 months course will provide you in-depth and extensive learning to help you launch your very own digital business on Alibaba.com as a Seller. You will be introduced to all the tools and techniques required for achieving success on the world's largest Business-to-Business online marketplace.
Virtual Assistant PL – Amazon.com
Virtual Assistant Private Label is someone who provides online/osite support to Amazon business owners.
An Amazon VA comes with an array of skills and can perform multiple tasks to help grow Amazon businesses.
The VA industry is booming mainly because of the overwhelming charm of working from home.
This course is designed to give you an edge by sharing proven processes of becoming a successful VA for Amazon marketplaces.
In this course, each module covers an essential theme, both theoretically and practically.
Virtual Store Manager – Daraz.pk
eCommerce with Daraz is a premium comprehensive course to begin and grow your e-commerce business with Pakistan's largest marketplace, i.e., daraz.pk. This course also includes a basic overview of the global ecommerce market, digital marketing and several eCommerce business development topics. In this course, each module covers an essential theme, both theoretically and practically
---
---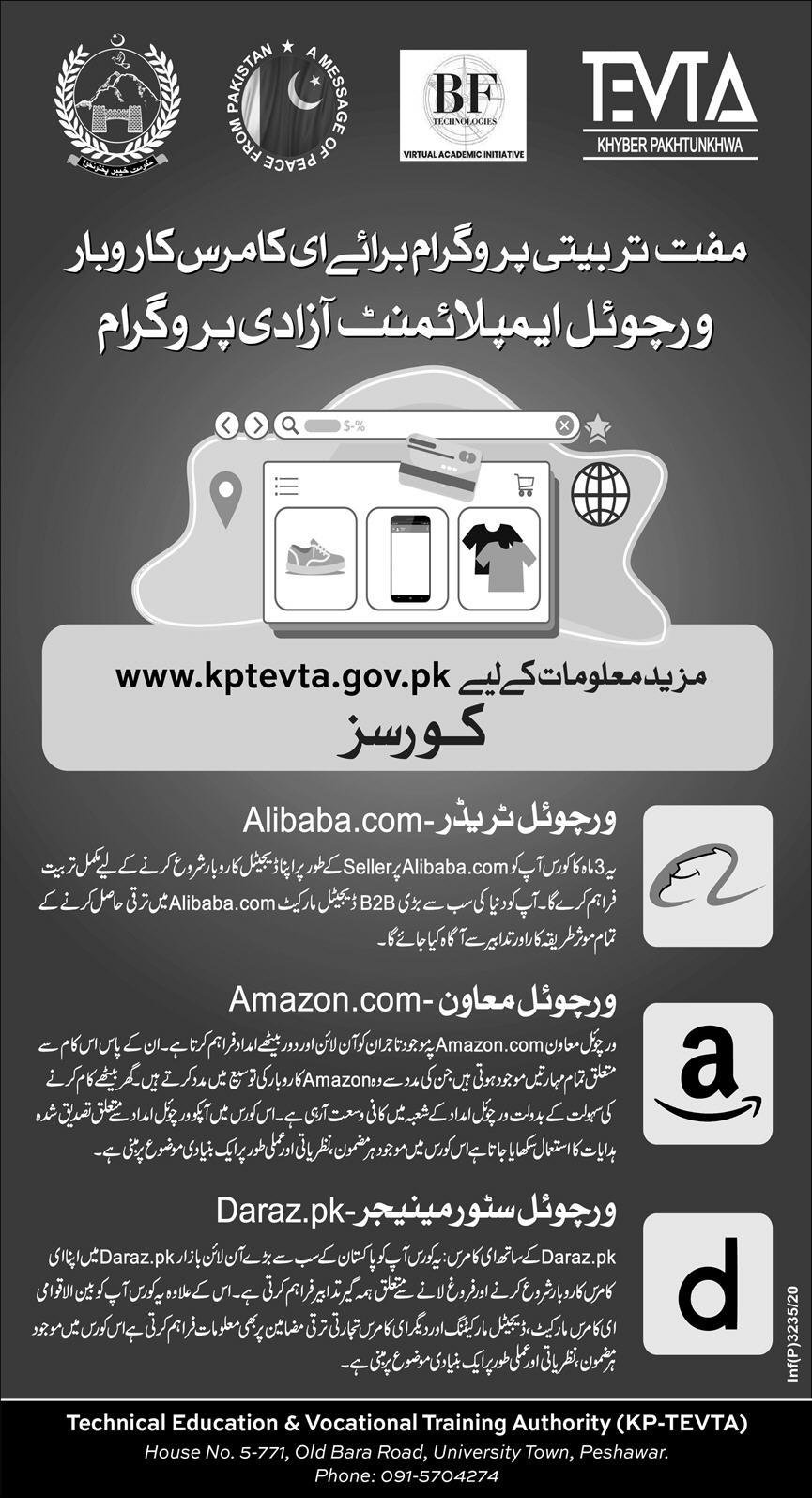 ---
---
LAST DATE: 20 SEPTEMBER, 2020
SEE ALL JOBS PUBLISHED IN BACK DATES & UPTO "04 MONTH"