PUNJAB HEALTH FACILITIES MANAGEMENT COMPAN JOBS 2020 NOVEMBER, PHFMC JOBS LATEST IN LAHORE, PUNJAB
Punjab Health Facilities Management Company (PHFMC) is a Not for Profit Company set up under section 42 of the Companies Ordinance, 1984 under the administrative control of P&SHC Department. It aims to establish, improve, maintain, hospitals, Basic Health Units, clinical and medical laboratories in urban and rural areas. PHFMC is currently hiring for the following positions to be part of a highly competitive & learning environment.
Chief Executive Officer
Company Secretary
Chief Operating Officer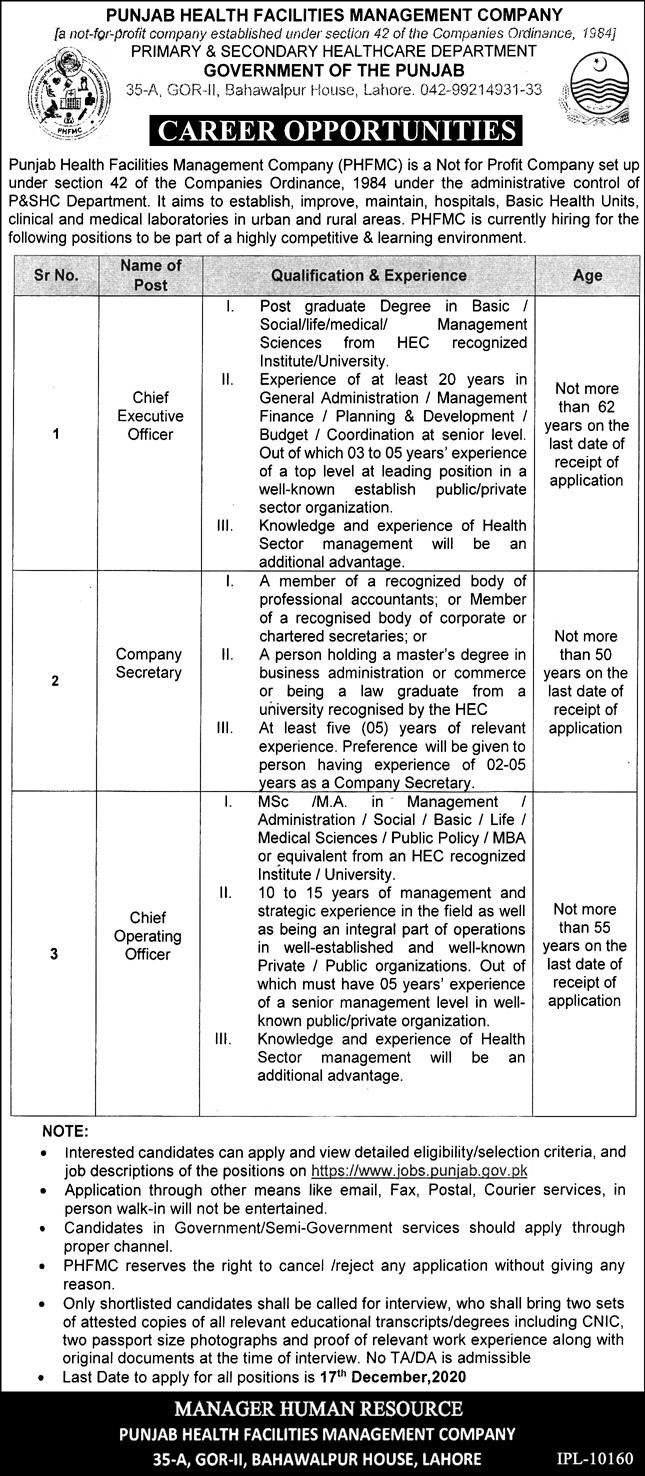 PLEASE CLICK THE IMAGE TO VIEW ITS ORIGINAL SIZE
LAST DATE: 17 December 2020
Please visit the link given below for Apply Online through Punjab Jobs Portal
https://www.jobs.punjab.gov.pk
---
SEE MORE JOBS HERE…..