PO BOX 3113 Atomic Energy Jobs October 2020, PAEC Job Application Form, Public Sector Organization Jobs Islamabad, Pakistan
Tech-II (Level-3) (Mechnical)
Tech-II (Level-3) (Electrical)
Tech-III (Level-2) (Mechnical)
Driver-III (Level-2)
PAKISTAN ATOMIC ENERGY COMMISSION JOBS:
A public sector organization invites applications only from Pakistani nationals. These jobs are announced by Defence sector under Pakistan Atomic Energy Commission PAEC. Public Sector organizations usually do not show their names and use PO BOX Number for recruitment process.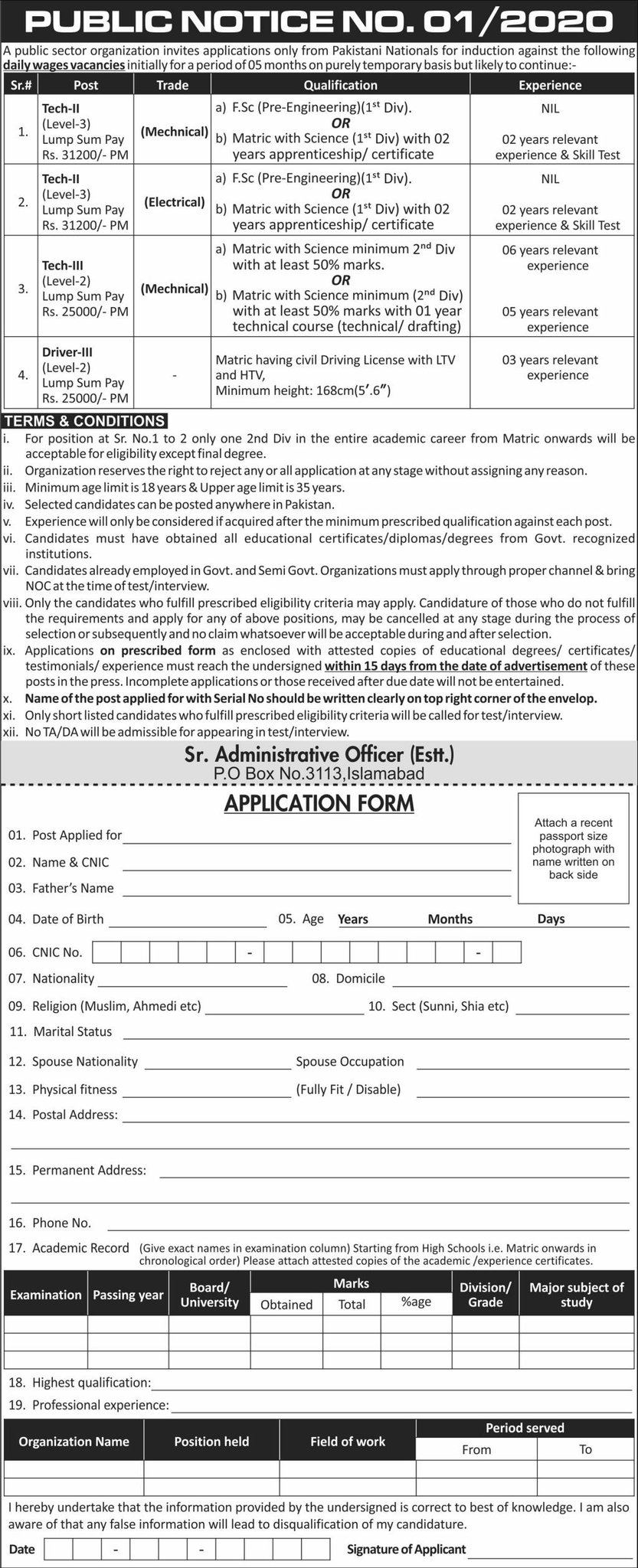 PLEASE CLICK THE IMAGE TO VIEW ITS ORIGINAL SIZE
---
SEE MORE JOBS HERE…..